Charcoal & Chisels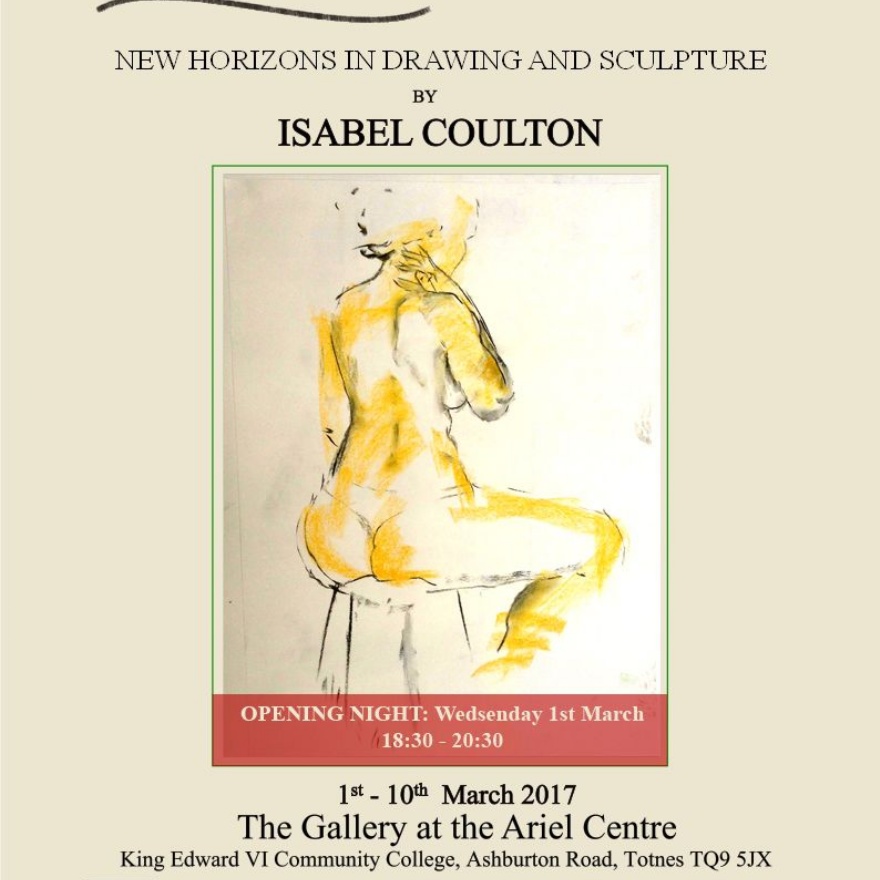 The Gallery at the Ariel Centre
New Horizons in Drawing and sculpture
Isabel Coulton
Sculptor Isabel Coulton has spent five years, on and off, writing her mother's life story. Lydia Corbett then Sylvette David was just 19, she met the ageing Picasso, who was immediately entranced and immortalised her in a series of works. It has been a challenging but cathartic experience, and very enjoyable too. 2016 was mostly taken up by producing it and with its successful publishing in October and reprint this January, Isabel saw an opportunity to create an installation at her exhibition of her sculptural works at The Ariel Centre, Totnes.
The installation in a cupboard at the gallery, is amusing and thought provoking. The exhibition itself has been described as 'fantastic and diverse. One wouldn't believe it was all done by one person'. The show ends on Thursday 9th March, so please try to catch this very special exhibition before then.
If you would like to buy her book, go to www.sylvettedavid-lydiacorbett.com/books from which you will receive a signed copy.
The Gallery at the Ariel Centre
King Edward VI Community College
Ashburton Road
Totnes, TQ9 5JX
www.kingedwardvi.devon.sch.uk
gallery@kingedwardvi.devon.sch.uk
01803 869200
Opening hours: Monday to Friday 9.30 am to 4 pm
Saturday 9.30 am to 12.30 pm