SPRUNG 2017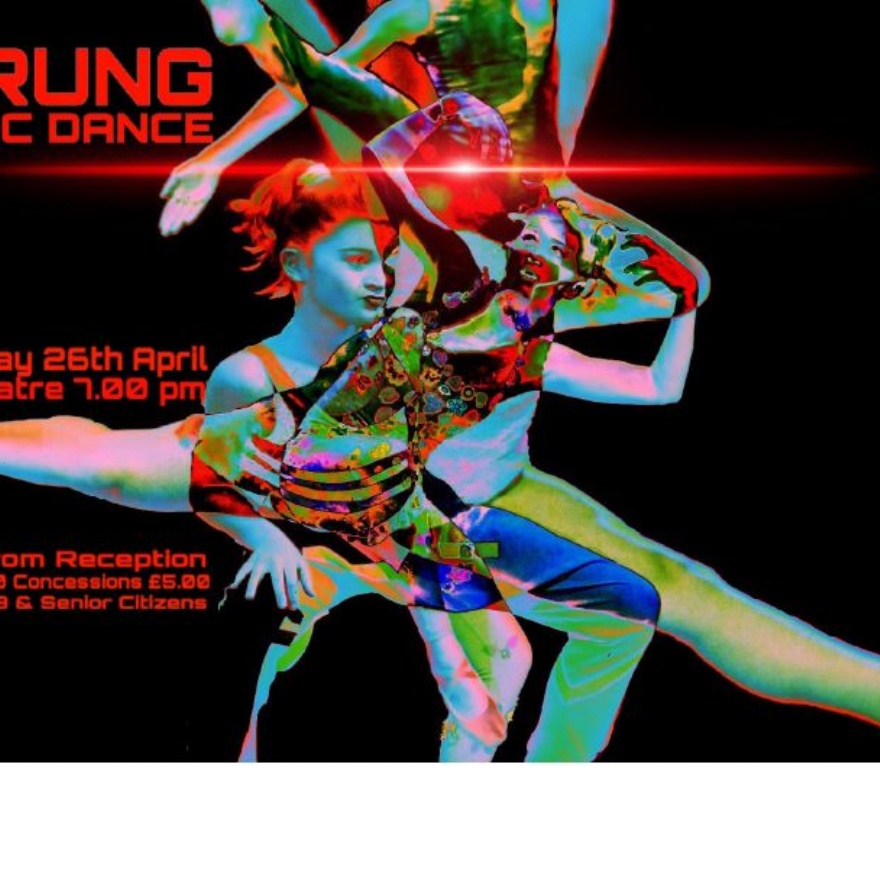 The annual KEVICC Dance Show, SPRUNG, returns on Wednesday 26 April this year, at 7pm in the Ariel Theatre.
Not only a showcase for KEVICC students, this year students from local primary schools will be part of the show, having had Dance workshops in their schools delivered by our Dancer in Residence, Abbie Gallacher.
Abbie also runs Creative Dance sessions here on Saturday mornings, and children from those classes will be taking part too.
Tickets for SPRUNG are available from Reception (school days/school hours) and cost £7 full price and £5 for under 19s and Seniors.