Governors' Profiles
Contact our Governors
Matt Redwood is our clerk to governors, and prepares documentation and information so that meetings run smoothly and efficiently.
He is also the point of contact for parents, so should you have any issues regarding College policy that you would like to bring to our attention, please email : MRedwood@kingedwardvi.devon.sch.uk
Kate Wilson
Chair of Governors
Meet our Governors
Kate Wilson - Chair and Co-opted Governor - Special responsibility for learning & development

For several years I have taught in Further Education and been a volunteer in various community organisations locally. In 2008 I was elected as a parent governor of KEVICC - my hope being that I would be able to contribute something that would make a difference. I wasn't sure what being a governor entailed, but I had enthusiasm, time and skills which I hoped might be useful.
Six years after I was first elected, I have learned so much, and I am now a community governor. I am a self-employed botanical artist, my youngest son is in Year 9 and I feel very privileged to still be involved in the work of this College.
These are exciting times to be a governor at KEVICC. We have a new Principal, we are beginning to explore what it is to be a Co-operative Trust College and we have fantastic students. I feel very positive about our College's future.
Alan Salt - Principal - Principal of King Edward VI Community College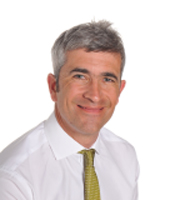 I joined KEVICC in September 2014, having moved to Totnes in 2012. Previously, I worked in schools in Bristol and Oxford. I come from an educational family. My dad was a secondary head teacher my mum was a SENCO (and latterly President of NASEN) and my brother is a deputy head teacher. I trained in history, but I have taught Geography, RE, English, Leisure & Tourism, Project Based Learning and, briefly, French.
I think we have a wonderful opportunity at KEVICC to create something really special - a comprehensive, inclusive and cooperative college with exceptional standards that is rooted in its local community.
Nigel Clark - Parent Governor - Special responsibility for Personnel/Pay Committee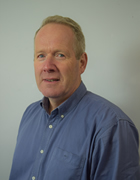 My family returned to Totnes after living and working in Madrid for over 18 years, where my wife Sarah was Head of Music at International College Spain. We have renewed links that stretch over three generations – grandparents were both teachers at Dartington, and parents have lived in Totnes for over 25 years. Our youngest son, now in Year 9, moved to KEVICC in Year 7 and has thrived in a challenging environment.
Over 15 years, I have actively supported activities at the school attended by our three children as part of the Parents' Association, and mentored Year 11 students in the school's International Business Project. At Alcobendas Rugby Club, Madrid, I coached a squad of 7-11 year-old boys and girls to compete at the national championships in Valladolid, for four successive years.
I am committed to support teachers in realising students' potential and improving their prospects. In an globally-connected world, experience of different countries and cultures may provide a context for students looking to establishing links or pursue projects outside the UK.
Bethan Edwards - Parent Governor - Special responsibility for parent/community, pupil premium and gifted & talented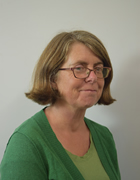 I became a Parent Governor in March 2014 when my son was in Year 7. I was born and brought up in North Wales and moved to Devon in 1985 to begin a teaching career. After teaching for twenty years, I left the profession in order to look after my son.
For the past nine years my husband and I have run a B&B in Totnes.
I became a Governor because I wanted to contribute something to Totnes. Believing that the best school is a good local school, I wanted to play my part in ensuring that KEVICC is such a school: a school which serves the whole community and attracts all children who live in Totnes.
Rebecca Quantrill- Parent Governor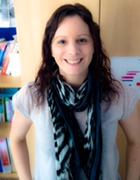 I am delighted to be welcomed as a Parent Governor. I have one daughter who is studying at KEVICCs and is currently in Year 10.
I have worked with children, young people and adults in a range of special educational settings since my graduation in 2002. I currently work for a Totnes based charity, ROC, where I am head of education for the specialist college that provides post 16 education for students with moderate and profound learning disabilities. I have a strong professional interest in young people's mental health and the impact emotional well-being has on education.
Wenday Ormsby - Co-opted Governor
My family and I moved to Totnes 3 years ago from Portugal where we had spent the previous 8 years. In Portugal I established a small cheese import and distribution business, taught English as a Second Language and ran a weight loss support group!
Back in the UK I have reverted to my previous profession in town planning and currently work at a senior level in Development Management in Local Government; previously I worked as a town planner for a variety of authorities around the country and also worked for a large international property consultancy in London.
My two daughters currently attend KEVICC and I have a keen interest in helping to improve the outcomes of pupils attending the college.
I enjoy a variety of sports and love walking in the beautiful Devon countryside when I have the time!
Dr Michael Young
Having obtained a doctorate studying chemistry, I re-directed my career toward finance, qualifying as a chartered accountant. My initial roles were in the professional sector culminating in an equity partnership in Grant Thornton. From there I joined a publicly-listed industrial minerals company to become their Group Finance Director. Following take-over of that company, I joined Westminster School, to develop the new role of Finance Bursar, from which I retired.
Throughout, I have held a passion for the potency of education and its benefits to the individual and society and I am keen to employ my skills in support, most recently at KEVICC. I was for some time on the Council of Plymouth Marjon University and am currently a member of the Institute of Cancer Research (University of London), serving on their Audit Committee.
I am an Honorary Life Member of the Institute of Directors, having served two terms on the Institute Council.
My other interests include art, music and period homes as well as the great outdoors, which finds me gardening or walking to appreciate the beauty of South Devon where I have made my home.