Enterprise Adviser Post
Welcome to my first post.
Welcome to the latest addition to your KEVICC website – a place where I hope to inspire you to think differently about jobs. It doesn't matter if you are visiting this blog as a student, a parent or carer or as a member of staff. Hopefully you'll all have one thing in common – you are curious about what opportunities exist outside school and you want to know what to do to find out more. My aim as a voluntary 'Enterprise Adviser' is to help you do just that. The younger you are, the better as well – if you are in year 7 (or even younger, with a plan to study here) then please read on! You are never too young to start exploring the world of work.
First things first though. What exactly is an Enterprise Adviser? We are a group of over 2,000 volunteers from businesses around the country. We are supported by an organisation called the Careers and Enterprise CompanyCareers and Enterprise Company, who exists to prepare and inspire young people for the fast-changing world of work by creating career opportunities and connections to potential employers. I've been working with Ms Law and others in KEVICC to help you develop a new careers plan that gives you as many opportunities to learn about work as possible and in 2018/19 you will start to see some exciting workshops, visits, guest speakers, programmes and activities coming your way.
Why careers? Why now? Well, some of your family members and even your teachers may have only had one job. This concept of a 'job for life' used to be common all over the world. However doing the same thing forever has long been a thing of the past and the average British worker will probably have at least six different roles during the course of their life, if not more. We are living much longer than ever before as well. I read somewhere recently that half of you born after the year 2000 will live to be older than 100! Bearing this in mind and seeing as we spend the majority of time we are awake at work, we should try to do something we enjoy!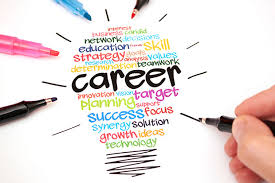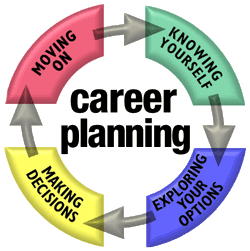 If it is any consolation, I also struggled to work out what I wanted to do when I was younger. The careers advice I received at school was limited. My parents were both primary school teachers and only knew how to teach. However through luck and judgement though (more luck, really), I have had a varied and exciting career to date. I've lived in six countries, worked for the public, private and voluntary sector and until I joined my present company, the City & Guilds Group, I worked for the Cabinet Office – the department of government, which supports the Prime Minister, and the effective running of government. Thanks to flexible working and advances in technology, I can do all this from Devon.
Rather than go on though, have a look for yourself. LinkedIn is an important professional networking platform for many people, and a great place to see the sorts of jobs people do. Have a look at my own profile if you're interested – and use it to have a think about the sort of career you might be keen on. Over the next few months, I'll be sharing loads of ideas, links and guest blogs here, in order to help you make really informed decisions about your future. So make sure you come back to visit soon!