Strong A Level Results for 2017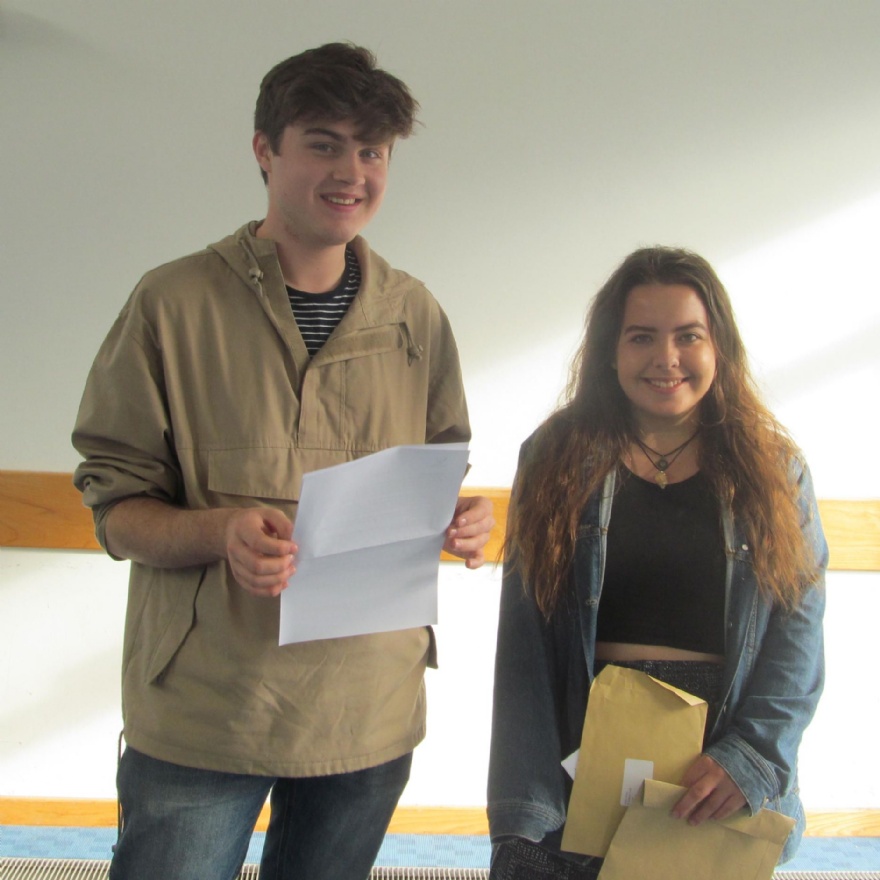 KEVICC students and staff are celebrating another year of very strong A Level Results.
For the 5th year running, KEVICC students and staff are celebrating a strong set of results for students on post-16 courses. Despite huge changes to A-levels, with new courses and specifications in many subjects, nearly 50% of all A-level grades were awarded at the highest grades of A*, A and B, with over one in five achieving A* or A grades.
"It's been great to see the excitement and relief on our students' faces this morning as they collected their results. Knowing the hard work and determination that they and their teachers have put in, and seeing that pay off, is one of the best parts of working in schools," said College Principal, Alan Salt.
"Whilst for the first time in memory we've had students get 3 A* grades at A-level, we're equally excited for students who've exceeded their expectations and achieved passes and grades better than they thought possible. Watching students gain the results they need to move onto their university choice or out into employment or training is just brilliant."
Again this year, teaching staff have had to cope with new specifications in some A-level subjects which have seen a greater emphasis on final exams and often significant changes in the content of courses.
"Our teachers have worked really hard to ensure standards are maintained despite sometimes having to work with uncertainty around new courses, grade boundaries, resources and content" Alan Salt continued, "Hopefully they can now look forward to a period of stability and working without further changes in the years to come."