GCSE Results Day 2017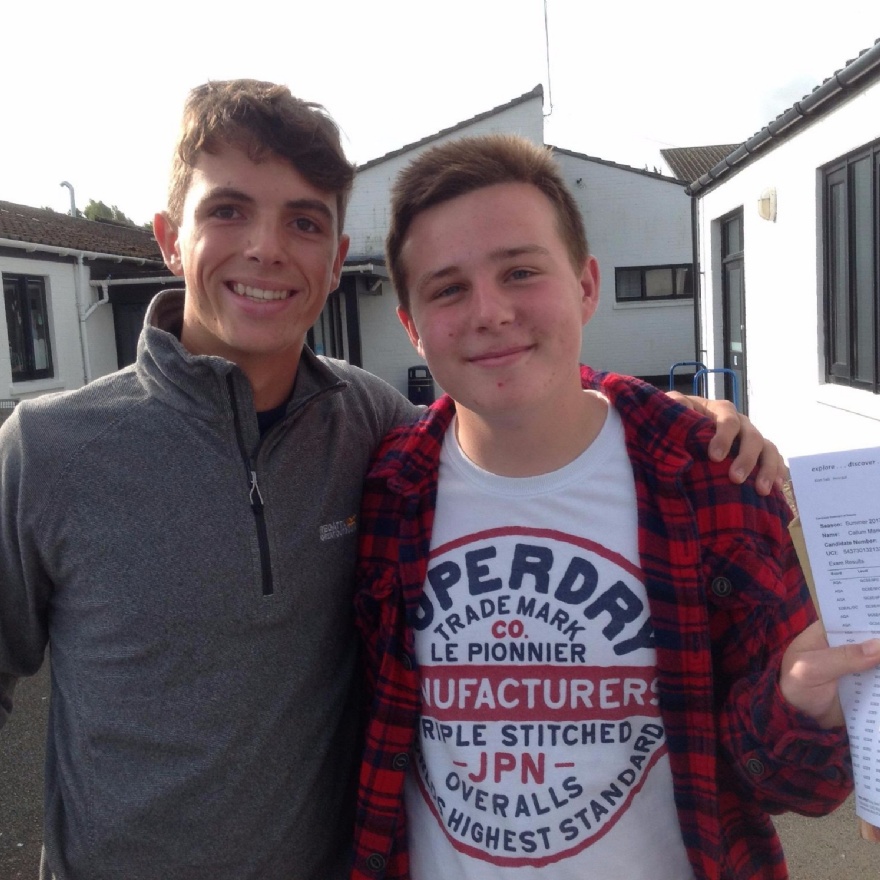 KEVICC was busy on Thursday morning as GCSE students arrived to collect their GCSE results, having sat nearly 2000 exams between April and the end of June this year.
The results included the first of the new GCSEs in Maths, English Language and English Literature, where the usual A* to G grades are replaced by grades 9-1. In all other subjects, students sat the 'old' GCSEs graded A*-G, which are replaced by the 9-1 grades from next year.
"There's been lots of speculation and uncertainty around the new GCSEs this year, which has been challenging for both students and staff" said College Principal, Alan Salt. "We are so proud of the efforts of our students and the hard work of the teachers, especially given this context. It's always one of the best bits of being a teacher to see students move onto the next stage of their education, whether it's an apprenticeship, training, employment or A levels"
Despite national debate about the changes to GCSEs, staff at KEVICC are pleased that students of all abilities have produced another good set of results.
"To have nearly 20% of all grades awarded either at the new 9-7 or the old A* and A, and touching 70% at the new 9-4 or old A*-C measure, is really pleasing" Alan Salt continued, "but as a comprehensive school, we take pride in all of our students' efforts. We have young people who have worked exceptionally hard to get sets of results that include numerous 9s and A*s. We also have students for whom grades 1,2, 3 or G, F, E and D are reward for real application and resilience, and we every bit as proud of them".
At a time when discussions around tougher standards and shifting grade boundaries is rife, the College was clear on their focus.
"A lot of changes schools and their students have to deal with are beyond our control or influence" said Alan Salt, "however we are clear that what we need to focus on is really simple; teaching great lessons and contributing to a learning environment that promotes engagement and success. Everything else to some degree is a distraction!"