Our Library
The library is a central resource within the College and its influence on our students' achievements is profound. I don't say this simply because I am the Librarian - research has shown that there is a direct relationship between grades and library use.
There are two main aspects of our library provision: reading for information and reading for pleasure. The computer looms large in all our lives now and skilful use of search engines to access the internet is essential so we have twelve machines in the library housed in a useful teaching space.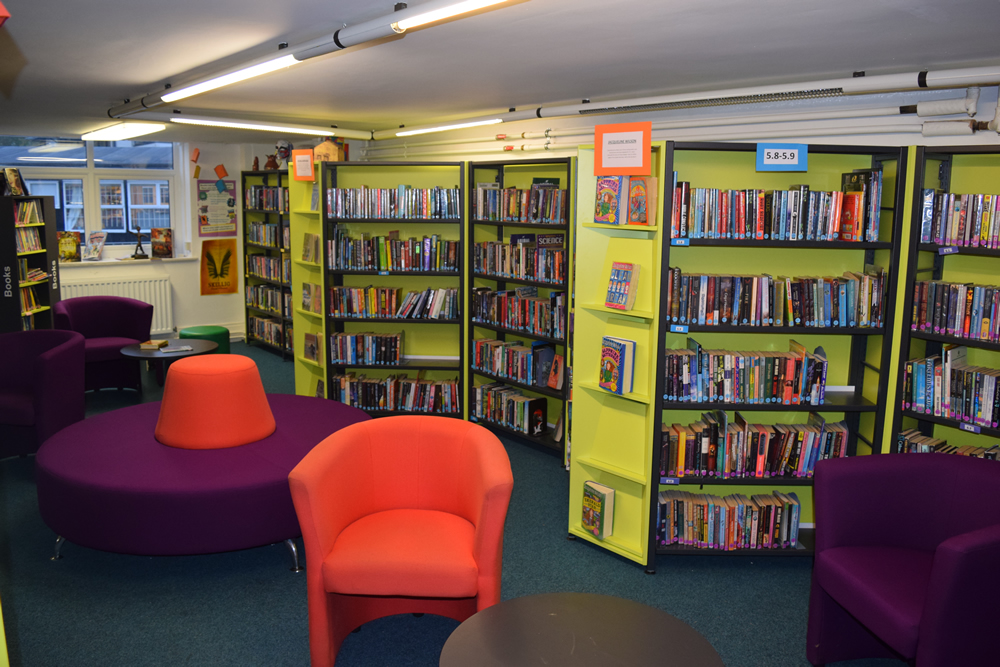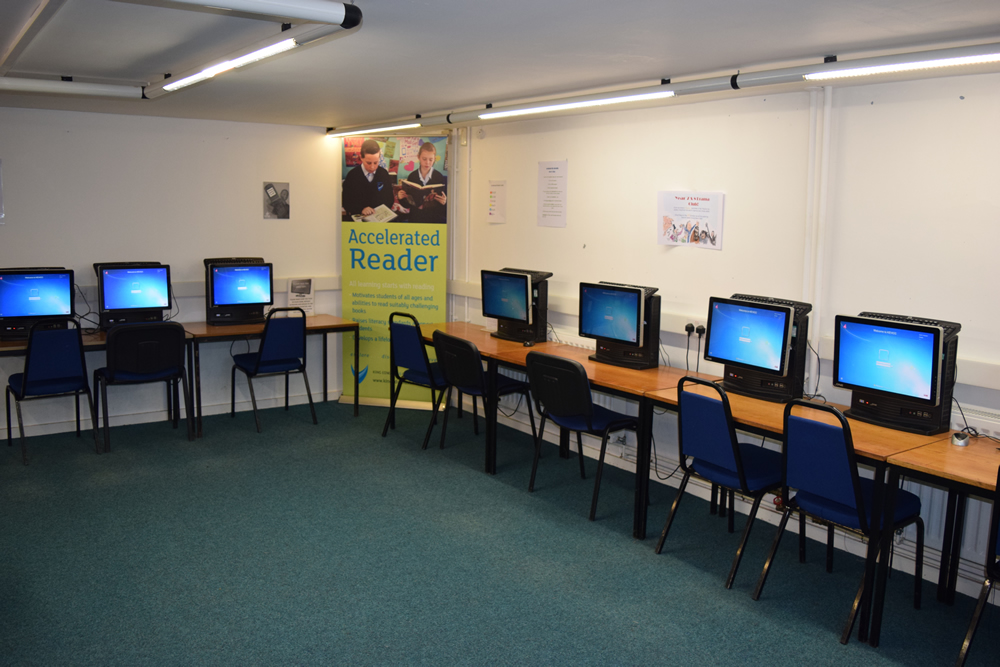 Skill in finding information from books and other resources is fundamental to independent learning. Good library skills free students to focus on the subject content. New students to the college are given a lively and enjoyable induction session where they can familiarise themselves with the library layout and content.
Reading for pleasure is encouraged in lots of ways such as Book Clubs, outside activities, storytelling and writing. Students have ample opportunities to browse and make personal selections for enjoyable reading. We also, of course, have Accelerated Reader for Years 7 and 8. This programme gives students 30 minutes dedicated reading for pleasure time every day!
Engaging critically and imaginatively with texts whether fiction, poetry or non-fiction enables students to make sense of the world they live in and consider their own place in it. We try very hard to provide a stimulating and welcoming environment for our students.
Library Opening Times:
Monday to Friday 8:20 – 16:20
The college Library is open in the mornings, at break, lunchtime and after school every day until 16.20.
Kate Frater, Learning Support Assistant, will be there after school every day to help students with their homework.
There is a stationery shop in the library providing a range of useful items from pens and pencils to graph paper and rules.