Results 2015
GCSE Results 2015
Fantastic GCSE Results for 2015
Well Done Class of 2015! Another Very Strong Performance from KEVICC!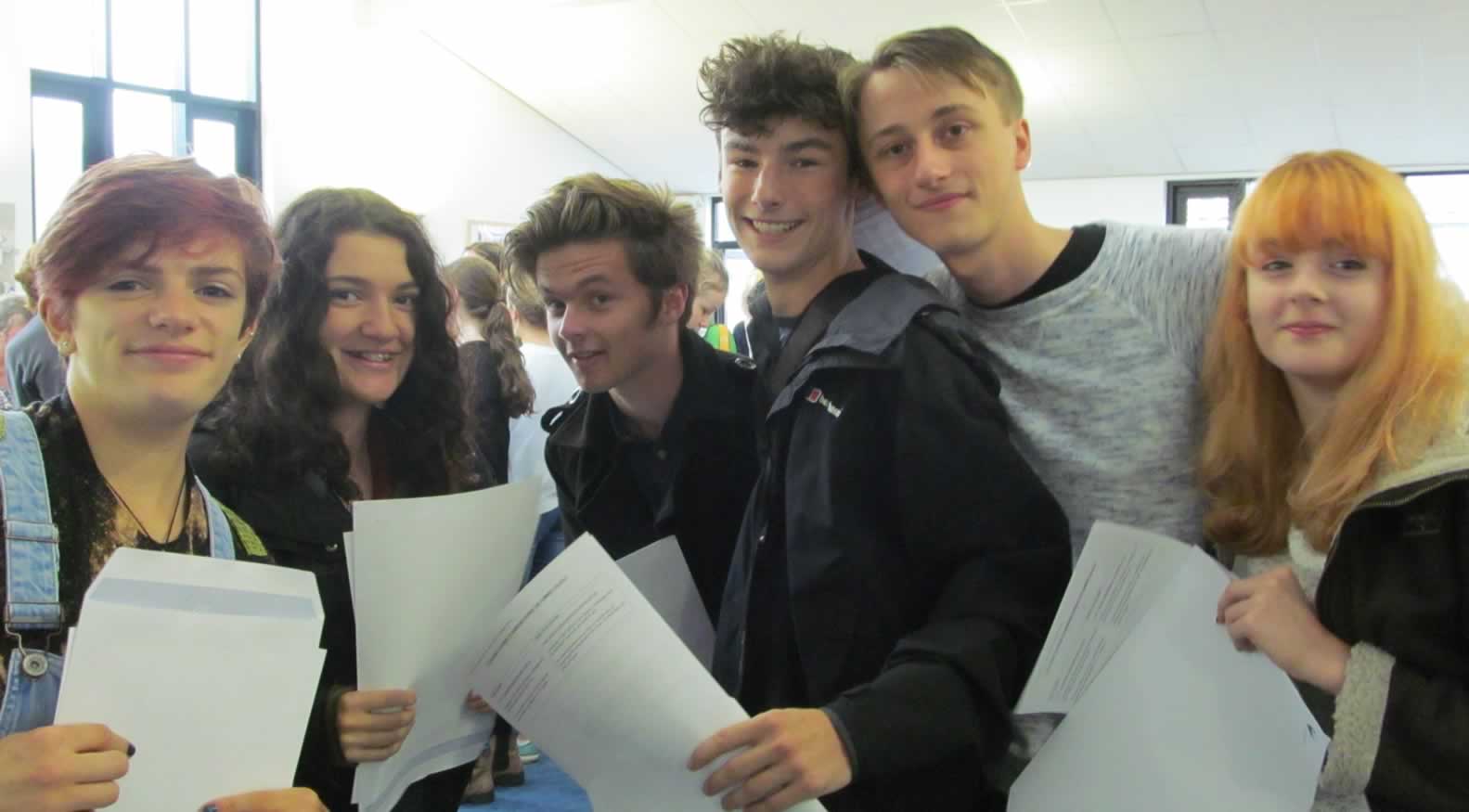 Students from KEVICC did not let a wet morning dampen their spirits as they came in to collect their certificates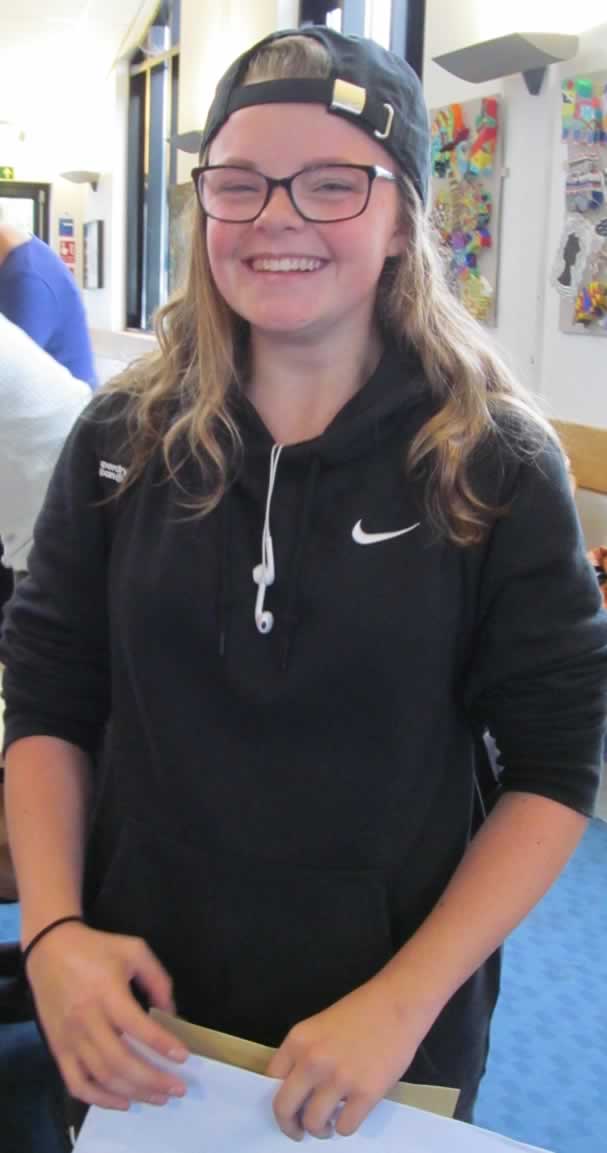 "It's always great to see so many happy faces, even if some of them looked nervous from the long wait," said College Principal, Alan Salt.
There are so many great individual stories behind the results, especially those students who exceeded their own expectations".
Nearly a quarter of all grades awarded were at the top grades of A*-A, with 41 students gaining five or more A*-A. The College was also especially pleased with a strong performances in Maths and English, and indications that the College continues to add strength in terms of value-added and the progress students make from primary school.
Alan Salt added, "As a comprehensive College, our purpose is to get all students the best possible grades regardless of their starting points, so whilst we are pleased with our A-A*s, we are especially proud of all students who worked hard to exceed their target grades whatever those were".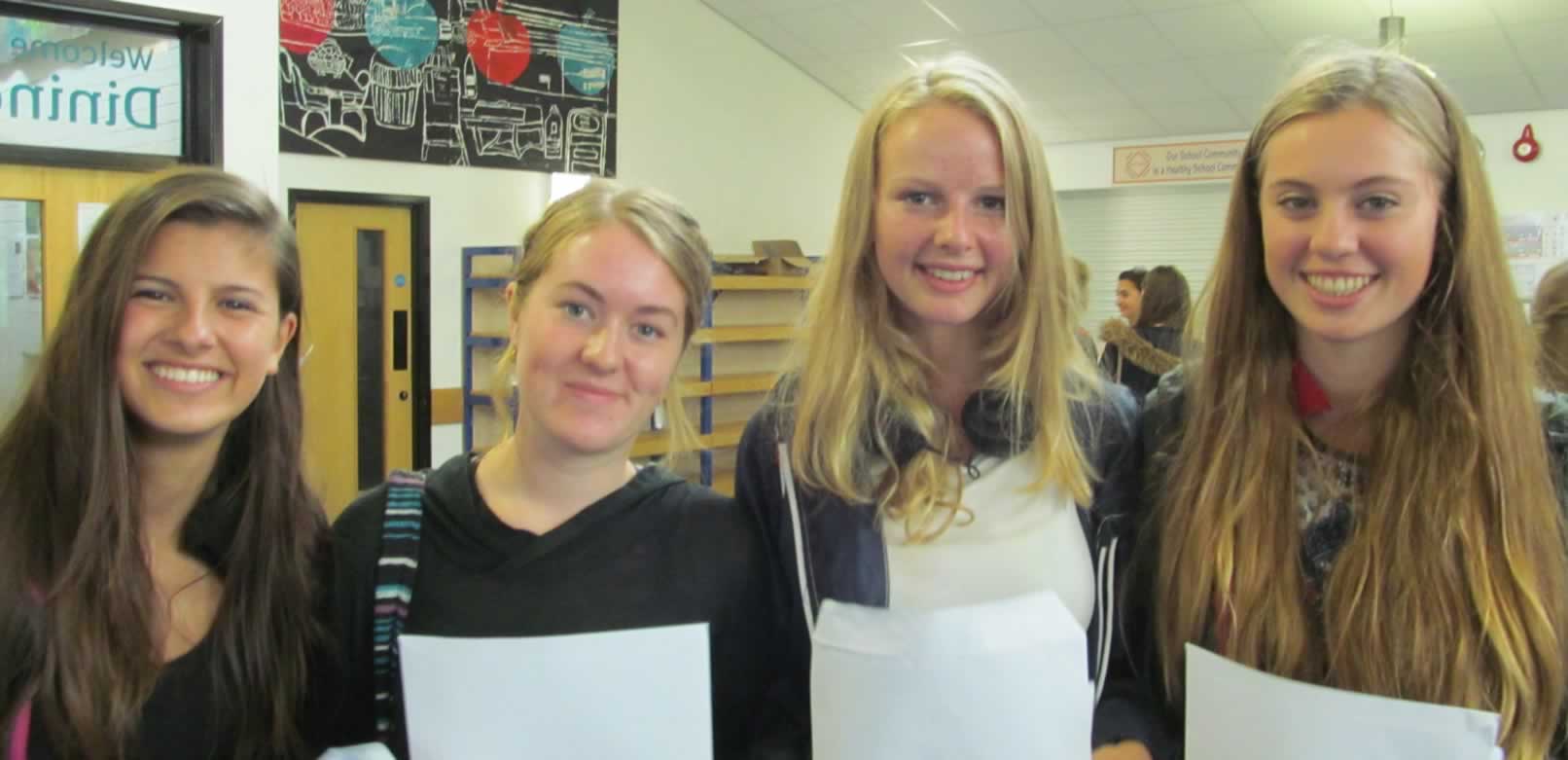 A-Level Results 2015
Fantastic A Level Results for 2015
Students from KEVICC are celebrating the College's best ever A-level results, with over half of all A level grades awarded at the highest grades of A*, A and B.
55% of all A-level results were at grades A*-B, with 98% at grades A*-E.
"We are so proud of all of our students and how hard they've worked, and how their teachers have supported them" said College Principal, Alan Salt. "It's a day of high emotions, and it is such a privilege to see our students rewarded for all their efforts, ready to make their next move into Higher Education and out into the world".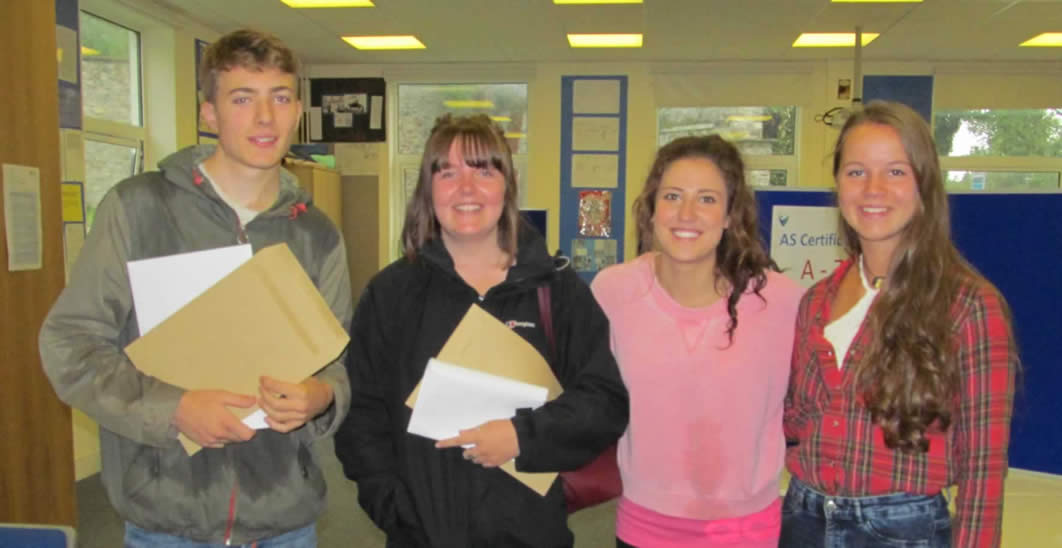 Students also collected their AS level results, including 17 students from Y11 who passed Level 3 Additional Maths a year early, with 13 achieving A grades and 2 B grades. Director of Maths and ICT Keith Price was particularly pleased with this group's progress, "We've had some great results across the sixth form in Maths, but to get these Y11s such high AS grades in their GCSE year is the icing on the cake".
Amongst many amazing individual performances, a number of students gained 3 or more A levels at the highest grades. Naomi Chapman, Kahina Chillaoui, Grace Davies, Rowan Halkes, Ella Porter, Amy Robinson, Zach Sheppard and Ciaran Trimming all gained at least 3 A* or A grades.
At AS level, again amongst some fantastic efforts, several students gained all four of their subjects at the highest grade; Katie Ashmore, Felix Byng, Ella Green, Ceilidh Hadden, Katie Medd and Imogen Taylor. In addition, Freya Brindley, Amy Brown, Flynn Milton, Will Paterson and Luke Watson all achieved at least three A grades.