Schools Direct - Teacher Training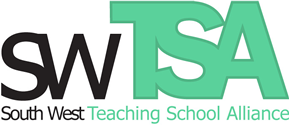 If you are considering teaching as a career, perhaps you might like to take a look at the school direct initial teaching training courses that our teaching school alliance are offering from September 2015.
King Edward VI Community College is in a Teaching School alliance, SWTSA with a number of other Devon and Plymouth schools, and from September 2015 we will be running School Direct Initial Teacher Training directly through our own schools in conjunction with Devon Secondary Teacher Training Group.
DSTTG has a wealth of experience in providing very high quality initial teacher training, and all the alliance schools are strong partners in delivering the very best training. With us, you can train to be a Maths, English, Chemistry, Physics or Modern Language secondary teacher.
Recruitment is now open and competition for places is likely to be very strong, so if you are interested, please visit www.ucas.com as soon as possible for information and to apply. It is worth noting that we aim to find employment for all our School Direct Trainees who successfully complete the training programme with us.
Secondary Initial Training - Information about the Course
Level 7 PGCE Course preparing trainees to become Specialist Secondary School Teachers from Key Stage 3 to 5.
Train in some of the very best Secondary Schools in Devon.
Enjoy personal support, professional challenge and a rewarding experience.
Outstanding Partner. Our School Direct Course is run through the Devon Secondary Teacher Training Group.
Why Train with Us?
You will train in some of the very best schools in Devon, most graded as Good or Outstanding by Ofsted.
Our experience of ITT is substantial. Our Teacher Mentors receive regular training and are committed to providing the very best in Trainee Teacher support.
Our Higher Education Institution partners are graded as Outstanding by Ofsted
How to Apply
Visit the UCAS Website to apply for our Teacher Training Courses.
Use the 'Do your research' box to get our UCAS codes, then use the 'Then apply' box to apply to us.
Secondary Entry Requirements
A first degree at 2:1 or better in the subject you intend to teach, or containing a substantial element of the subject you intend to teach.
Bursaries
You can get a bursary for some Initial Teacher Training Programmes.
Contact
Devon Secondary Teacher Training Group Sian Morgan
Tel: 01626 883555
Website: Devon Secondary Teacher Training Group
Email: dsttg@devon.gov.uk
For more information please use the link below:
http://www.education.gov.uk/get-into-teaching/teacher-training-options/school-based-training/school-direct
For information about DSTTG please go to: