Our Library
The Library is open before school starts, at break time and lunch-time and after College until 3.30pm.
The Library is a welcoming facility that aims to be at the centre of student learning.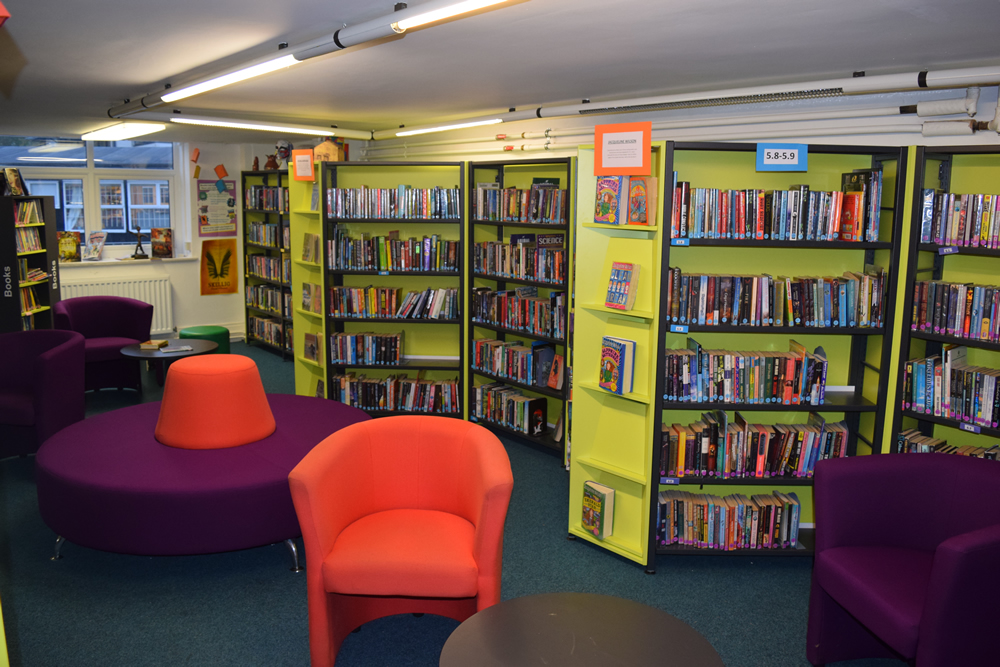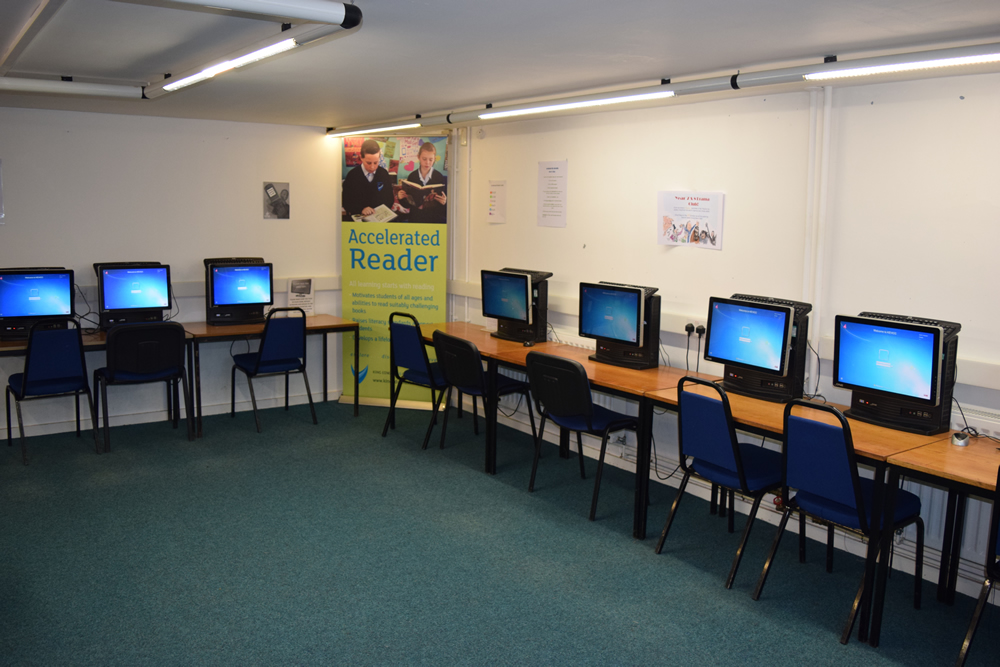 All Year 7 students receive induction sessions on the way the Library functions. These take place during their fortnightly Library lessons. The students are taught information literacy skills such as how to find resources and the best ways to conduct research, with an emphasis on independent learning.
The Library is a safe, calm and supervised space for students to spend their leisure time. It provides an ideal place for students to complete homework, revise, complete quizzes on their Accelerated Reader books, socialise with friends, as well as play board games such as chess.
The Library stocks non-fiction books to support the curriculum and fiction titles, covering a range of authors, genres and reading abilities, including a dyslexia friendly section.
We liaise closely with Babcock Library Services to ensure that our range of books is current and appropriate. We arrange a book exchange twice per year to ensure that our titles are regularly reviewed and refreshed.
We also display a range of magazines for students to read in the Library or take home such as Top Gear, BBC Wildlife and Horrible Histories.
We subscribe to the weekly teenage newspaper First News and copies are available for students to read to keep up with current affairs.
A range of DVDs and CD audio books are also available for students to borrow from the Library.
We are always keen to hear from our students about their ideas and requests for new authors so we can add to our collection.
Library Opening Times:
Monday to Friday 8:15 – 15:30
The college Library is open in the mornings, at breaktime, lunchtime and after school every day until 15.30.
Assistant Librarians: Kate Hewett and Amitrajit Raajan