Uniform
Students in Years 7 - 11 are expected to wear the College uniform.
Compulsory College Uniform Items:
The following are only available through Lawsons in Totnes:
College V-neck jumper [teal trim and college logo] or College cardigan [teal trim and college logo]
The following can be bought through Lawsons or other suppliers:
Plain blue shirt [short or long sleeved option] with College logo if bought through Lawsons;
Plain black tailored trousers [formal suit style] with an optional plain black belt or
Plain black tailored skirt. Skirts should not be any shorter than the hem falling onto the top of the knee and may be pleated, A-line or pencil design skirts.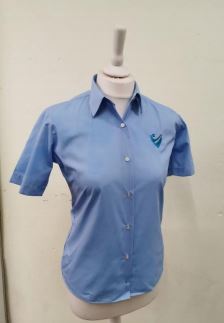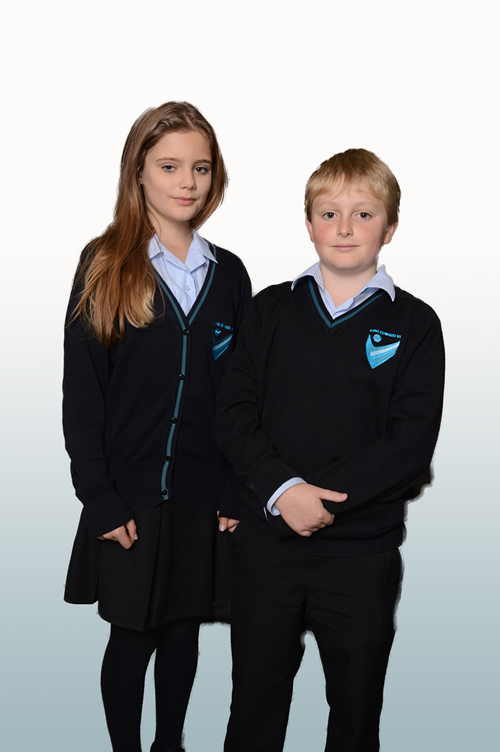 Shorts: Below are examples of acceptable tailored 'shorts' which may be worn.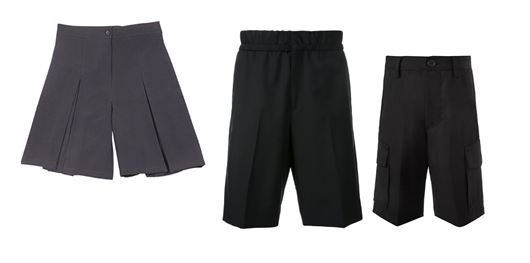 Shorts: Below are examples of non-acceptable shorts:


Shoes must be:
Plain black footwear No open toe sandals, crocs, flip flops, large heels or stilettos. Plain black ankle height boots without coloured stitching or high heels are acceptable.
Examples of Acceptable Footwear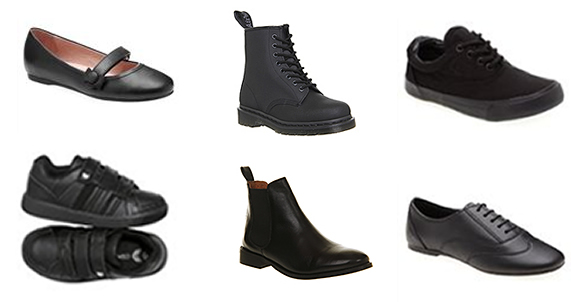 Examples of Non-Acceptable Footwear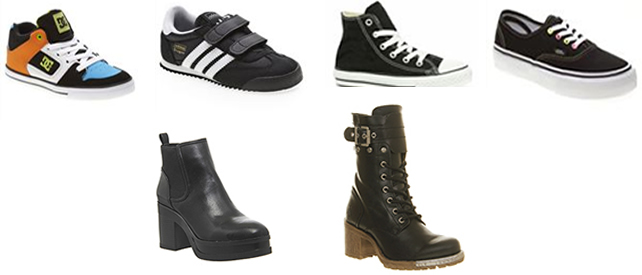 Tights should be plain black or a plain neutral colour. Footless tights or leggings must not be worn. [Patterns such as lace, fishnet, glitter or additional colours are not permitted];
There is an additional option to purchase a College Jacket [Blazer];
Students are also able to wear a coat which should be smart, warm and waterproof and should be removed in class.
Students' College bag should be of the appropriate size to hold their equipment effectively.
No hats or caps may be worn in College.
Keep all jewellery to a minimum; piercings are not allowed with the exception of a single nose stud and ear studs/sleepers.
No additional badges, brooches or accessories should be worn to College.
'Hoodies' are not permitted within College
All staff will monitor the college dress code on a daily basis.
Students are not permitted to wear their own clothing and must wear the school Physical Education clothing. Boys and girls will wear the same PE kit
PHYSICAL EDUCATION UNIFORM
COMPULSORY SPORTS KIT FOR ALL STUDENTS
Royal blue polo shirt with KEVICC logo
Shorts (boys) with KEVICC logo
Shorts, Skorts &/ or Leggings (girls) with KEVICC logo
KEVICC Sports Socks
White ankle socks
Trainers (non-marking soles essential)
Football boots are required for activities on the fields; boys will require these for PE
Shin pads are compulsory for Rugby, Football and Hockey
Gum shields are compulsory for Rugby and Hockey
COMPULSORY BOYS' UNIFORM
COMPULSORY GIRLS' UNIFORM
Fleece Top with KEVICC logo
OPTIONAL EXTRAS
Navy base layer
Blue tracksuit trousers with KEVICC logo
Note: Please ensure that NAMES are put into the garments to reduce lost kit
Parents and carers will be informed of concerns regarding uniform.
If you are entitled to free school meals you can apply for a £60 voucher to use towards the purchase of uniform. Please contact administration@kingedwardvi.devon.sch.uk .