Expressive Arts
Art & Design
About Us
Our Commitment
We believe that our Art students are the artists and designers of the future and therefore need the richest environment in which to flourish. Every student is entitled to experience a wide variety of different artistic approaches and opportunities. The scale of ambition on the site sets KEVICC Art department apart.
Our Expectations
We expect all our students to work hard at achieving their potential and we will do everything we can to help them realise their ambitions. Our students learn through fun and experience. We believe that Art taught at its best can transform the way people see themselves and the world. We have high expectations in terms of behaviour, effort and outcomes.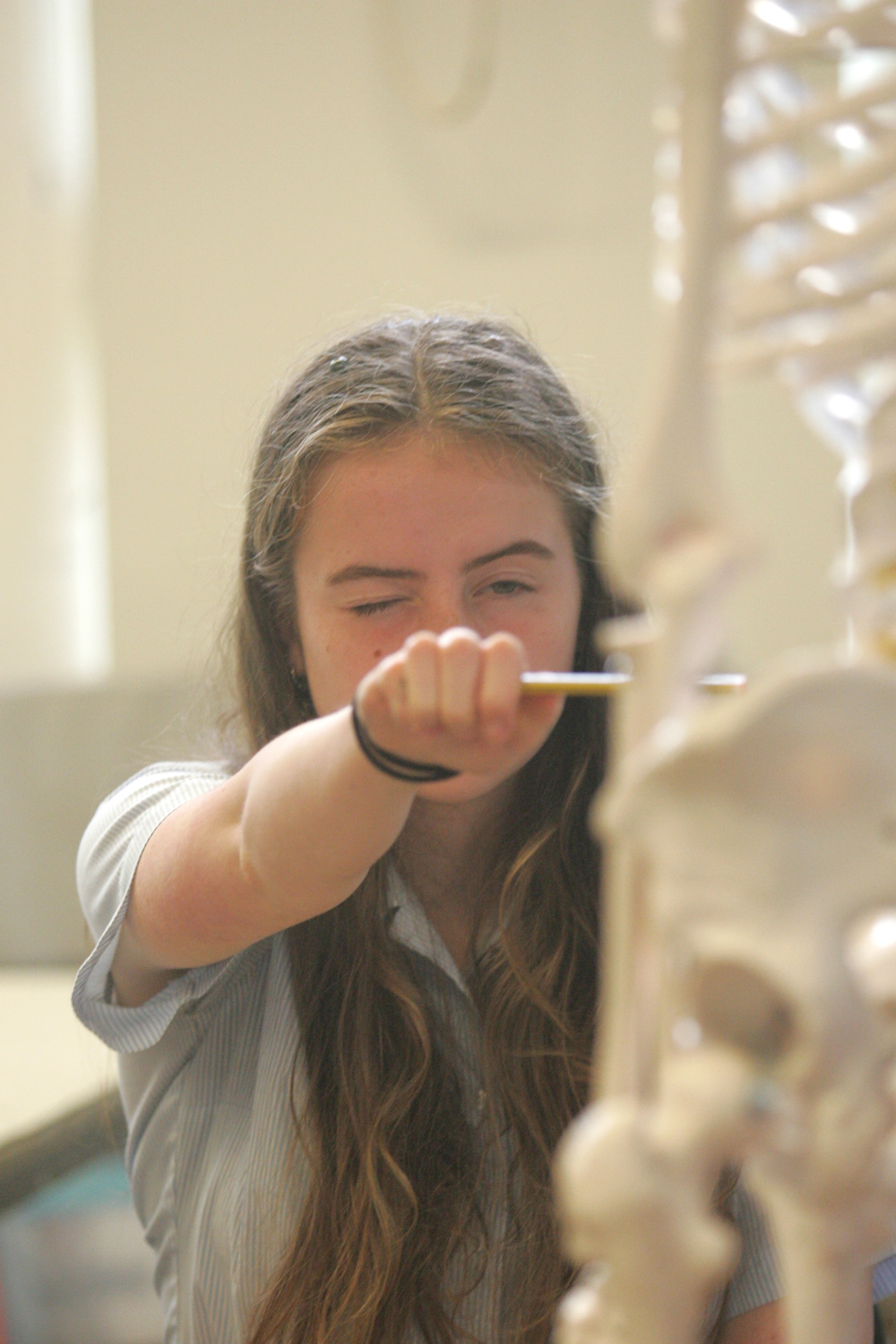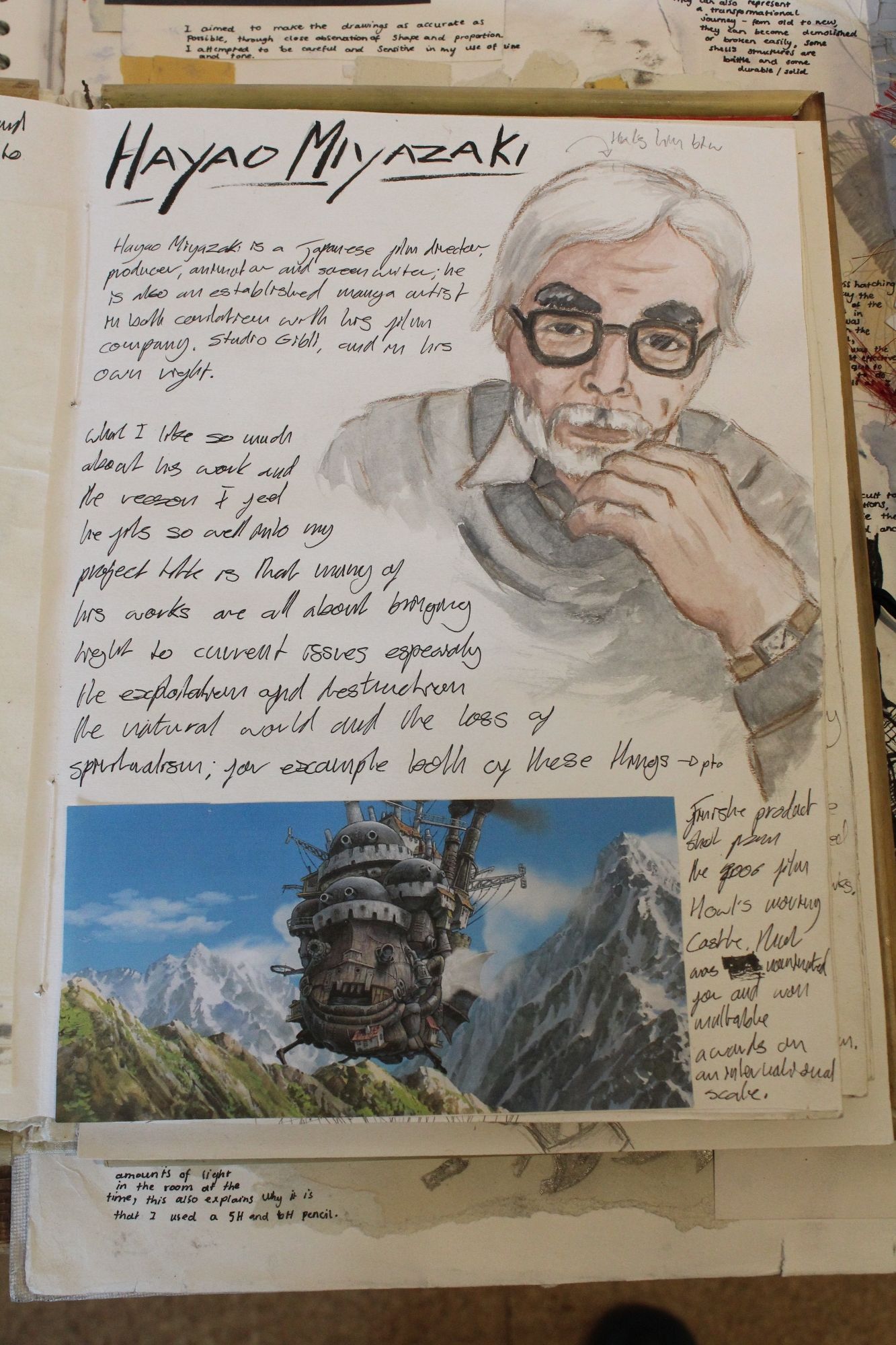 Home Learning
Our students are always encouraged to think, act and learn independently. All members of the department regularly set homework tasks.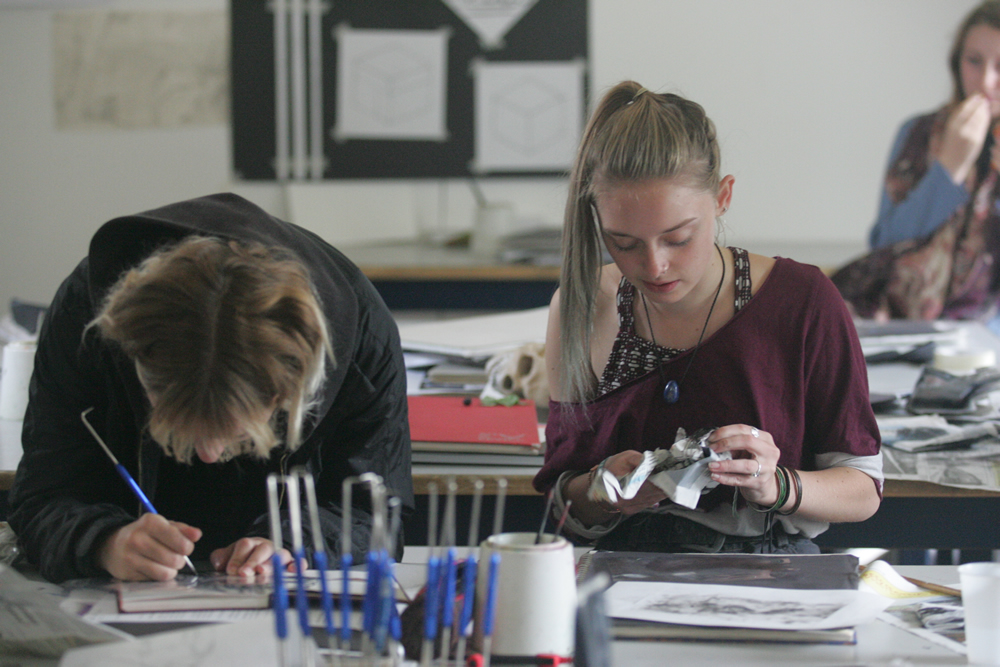 Enrichment
We are keen to integrate opportunities for our students to exhibit their work alongside professional artists in a public gallery. The Ariel centre is a fantastic and unique Art Gallery on site with a rolling programme of public events, showcasing our pupil's work as well as local and international artist' work. We run regular educational visits to enrich curriculum including London galleries and Museums.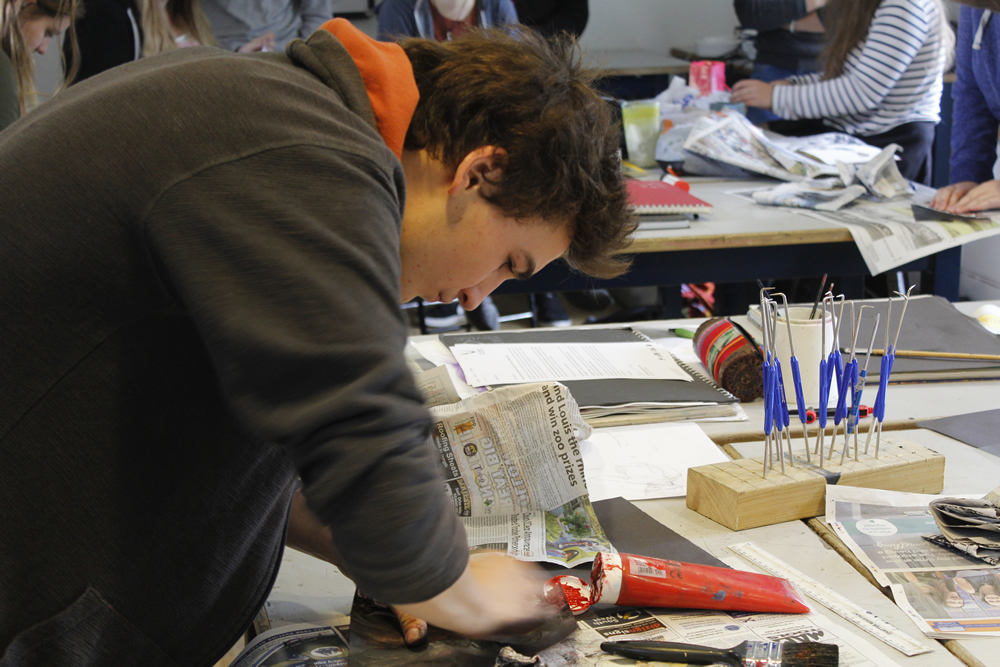 Our Achievements
Students achieve excellent results at GCSE and A-Level. Many of our "leavers" attend leading Art colleges across the UK and go on to work in a range of Art based industry careers.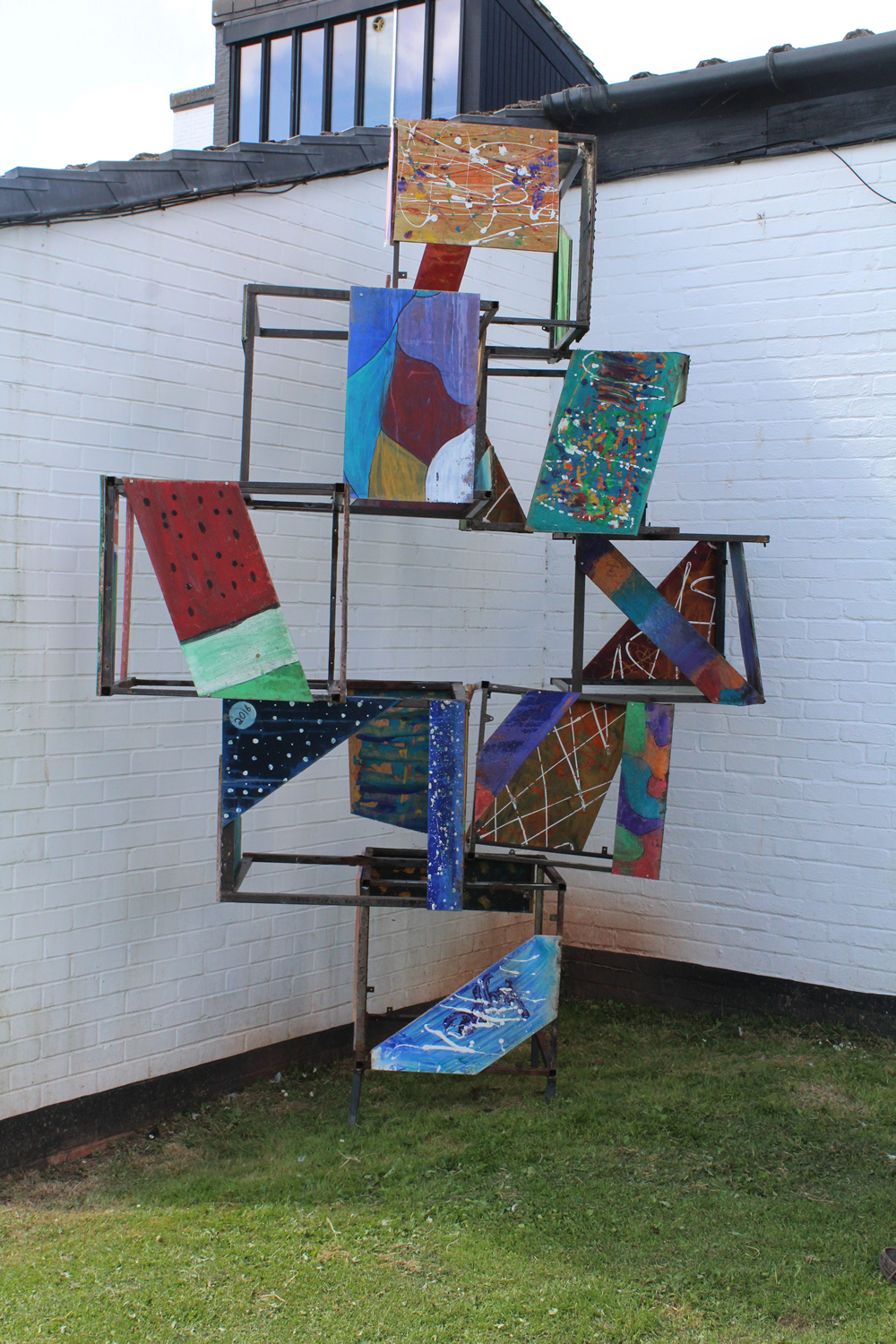 Drama
About Us
Our Commitment
We offer a diverse, challenging and rewarding range of experiences within the dramatic arts. Each specialist teacher will demand the best of their students, facilitating a secure environment in which the learner is able to take creative risks with their performance work. We are committed to providing purpose built rehearsal and performance spaces including the Ariel Centre which is a fully equipped theatre.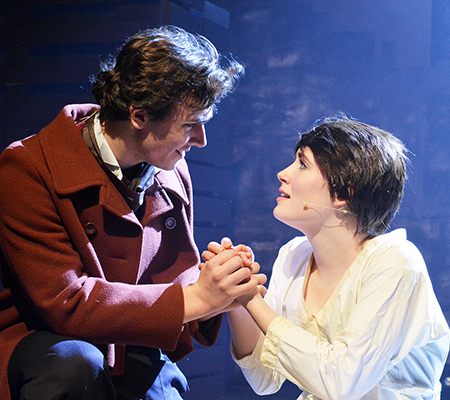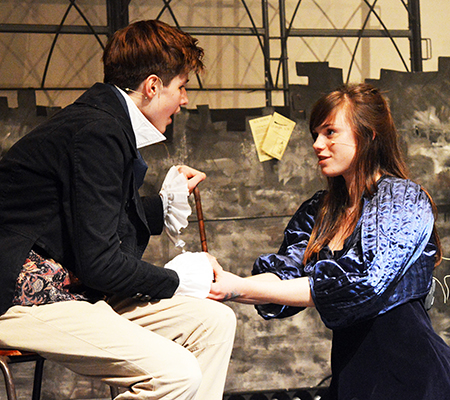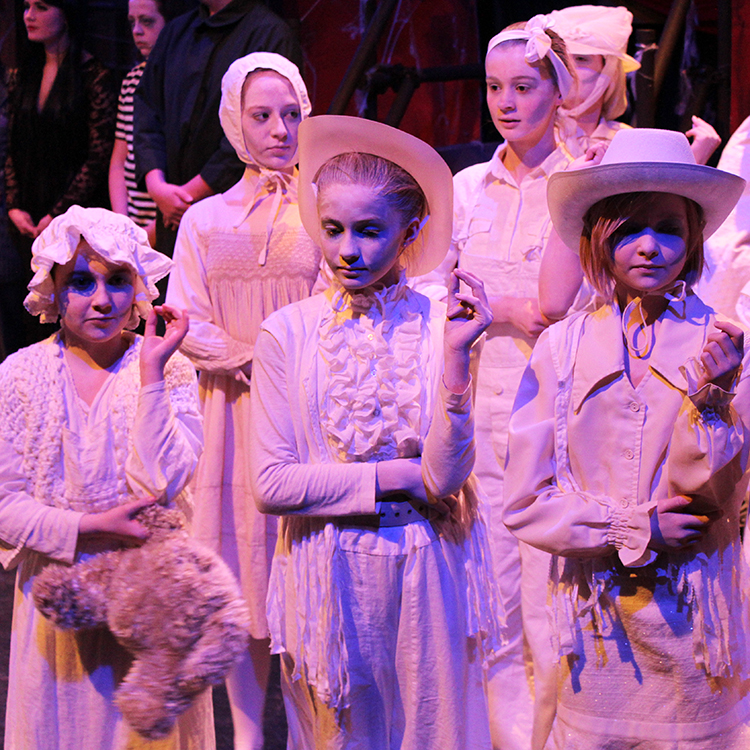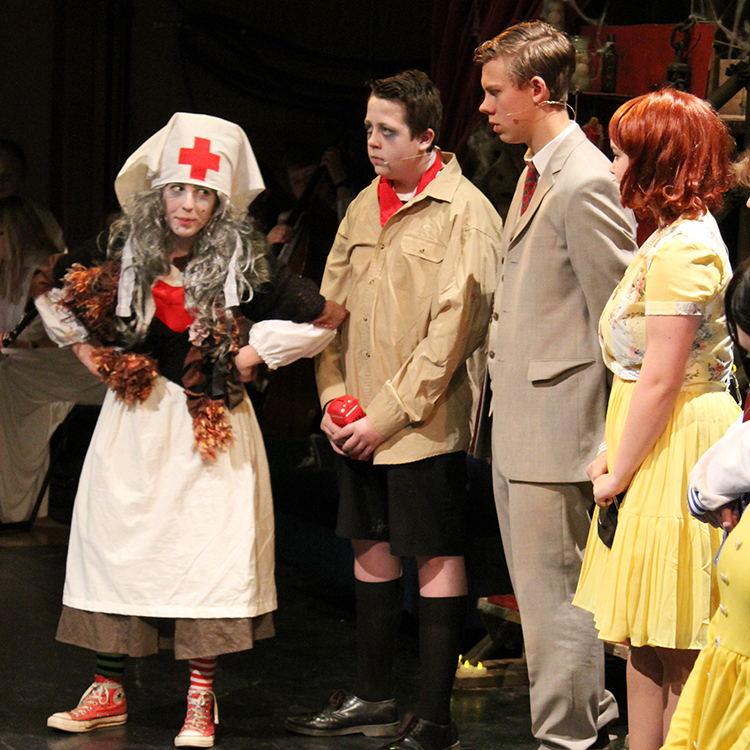 Our Expectations
We expect every student to make the best progress that they can. We expect commitment, perseverance and creativity. Drama is not just about the performing arts, it is about life skills, communication skills, empathy and confidence. We expect our students to rise to these challenges.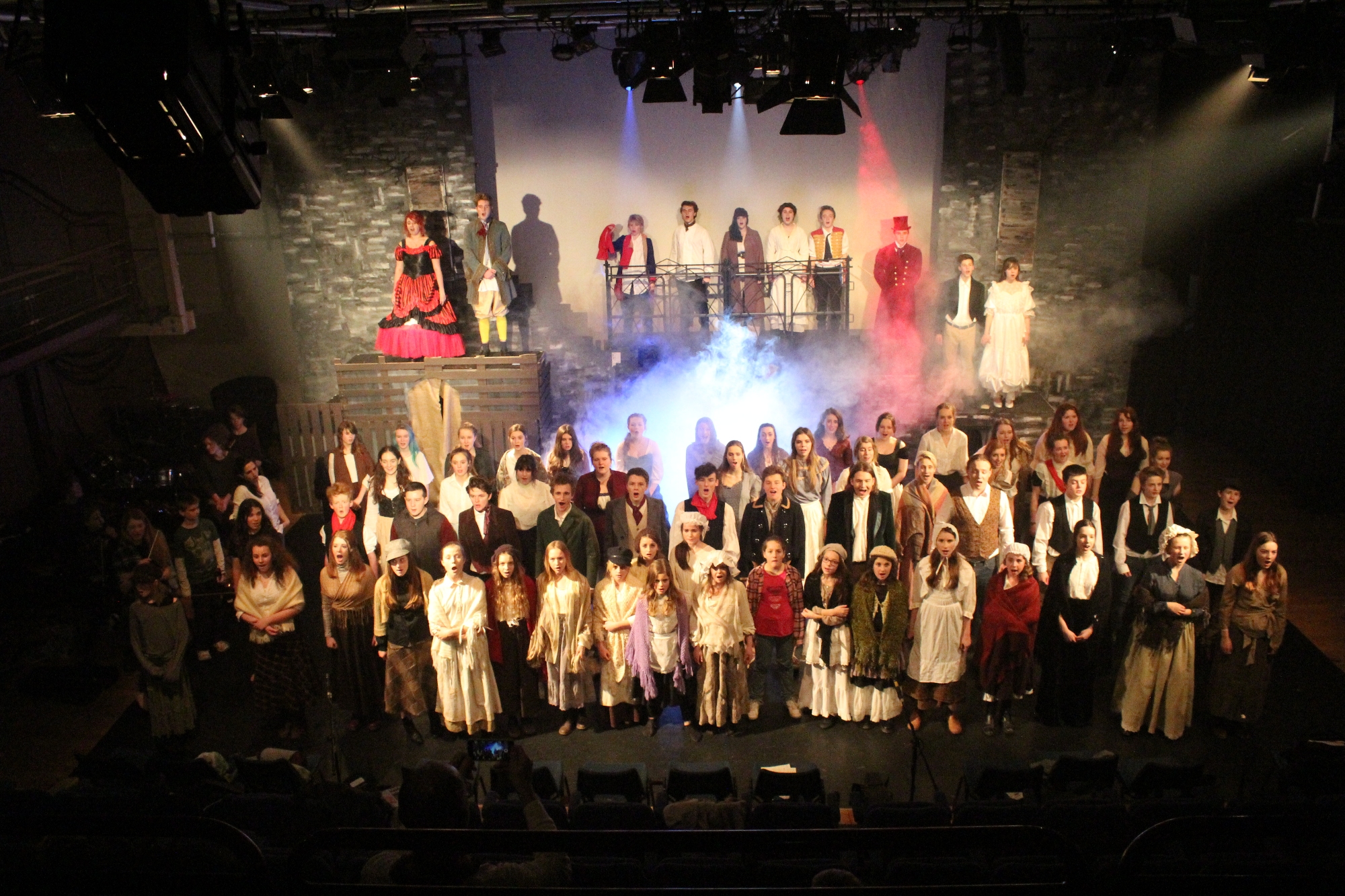 Home Learning
Although we do not set independent learning tasks as a matter of routine at KS3, students are expected to keep a working journal for the KS4 and KS5 and vocational, performing arts courses. We also expect our students to invest in their drama work between lessons. This might involve research tasks, line learning or extra rehearsals.
Enrichment
We regularly host workshops by companies such as Frantic Assembly and Kneehigh. Students at KS4 and 5 are taken to see a wide range of live theatre in Plymouth, Exeter, Bristol and London. We provide opportunities for students to be involved in extra curricular productions such as Les Miserables and Billy Elliott for the older students, and His Dark Materials for KS3 and the Addams Family.
Our Achievements
Our students go on to pursue a wide range of careers in the arts including venue management, box office and as performers. Many of our students have been successful in auditioning for places at drama schools. As a department we have been recognised as having outstanding qualities in our teaching and learning.
Dance
About Us
Our Commitment
As specialist teachers we aim to raise the standards in choreography, performance and appreciation with an inclusive ethos regardless of physical facility. We value performance opportunities for students and encourage many opportunities for students to share their work.
We feel the subject is important because:
Dance is an integrating activity which combines thinking, feeling and doing. It is unique amongst physical education activities in its intention to create meaning and to communicate through movement.
Dance stimulates creativity and imagination.
It helps students develop confidence and self awareness.
Students can use dance as a medium to express themselves.
Promotes collaborative working and sharing of ideas.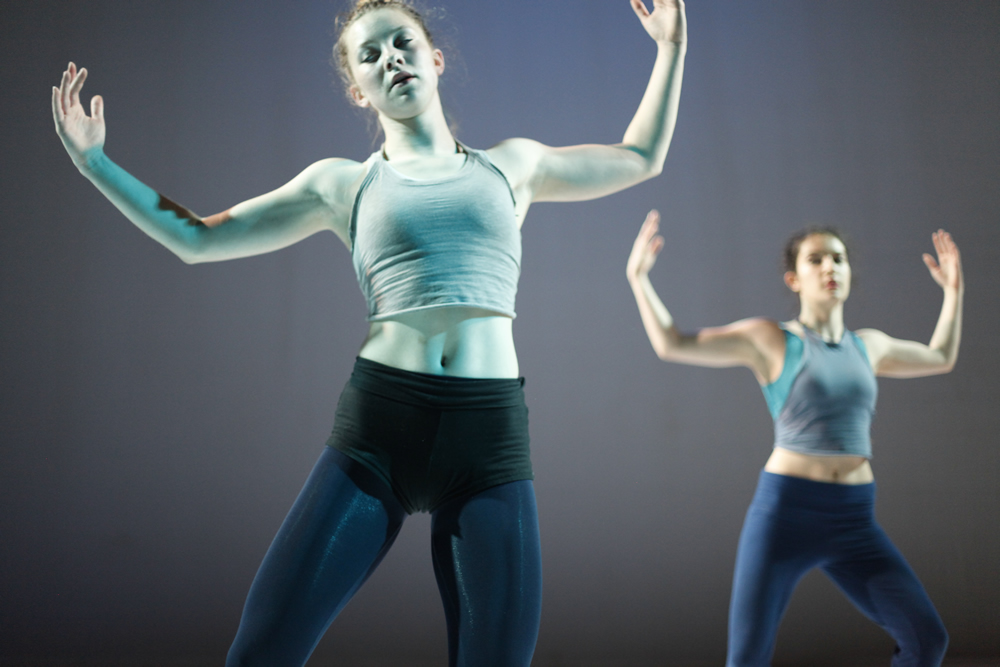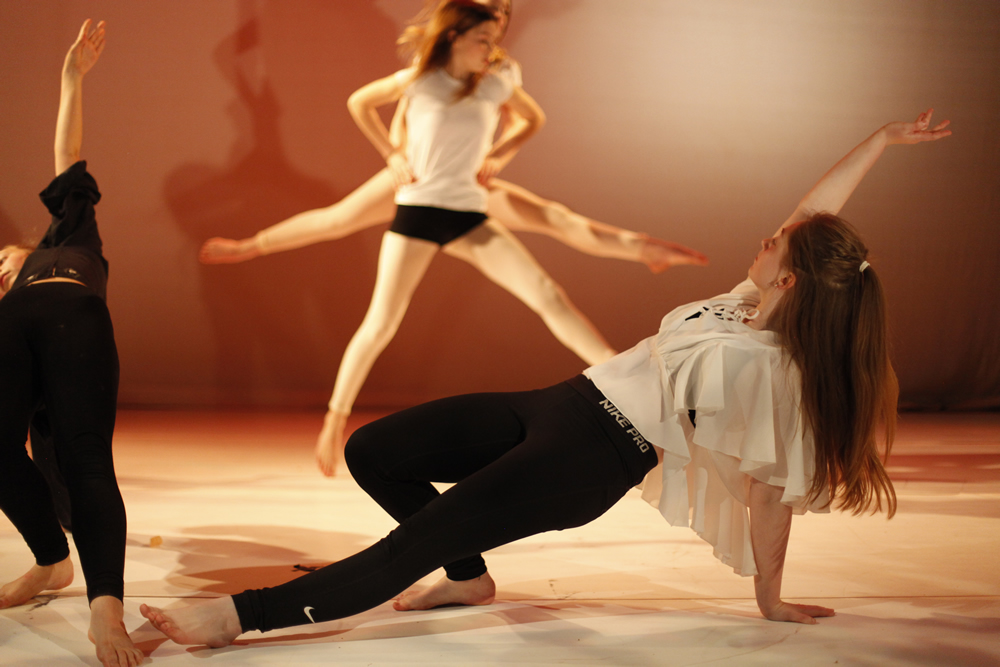 Our Expectations
The dance department believes that each child should be provided with an understanding of their physical potential for movement and opportunities to develop that toward self-expression.
What We Expect From Students:
Real sense of energy
Focus
Commitment
High expectations of behaviour and work
Good attendance
Determination
Self-motivation
Co-operation.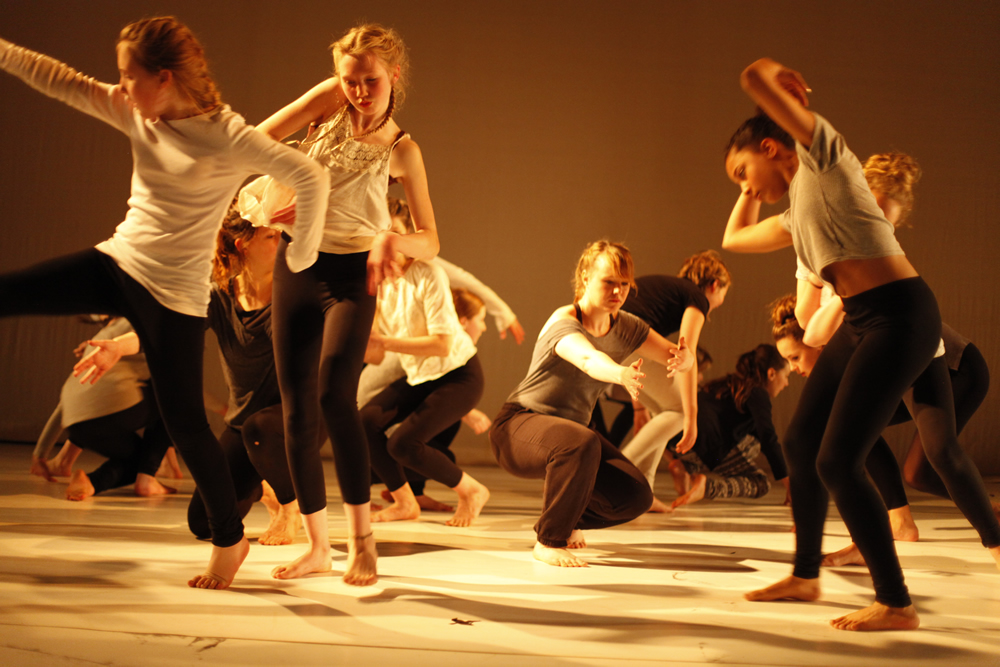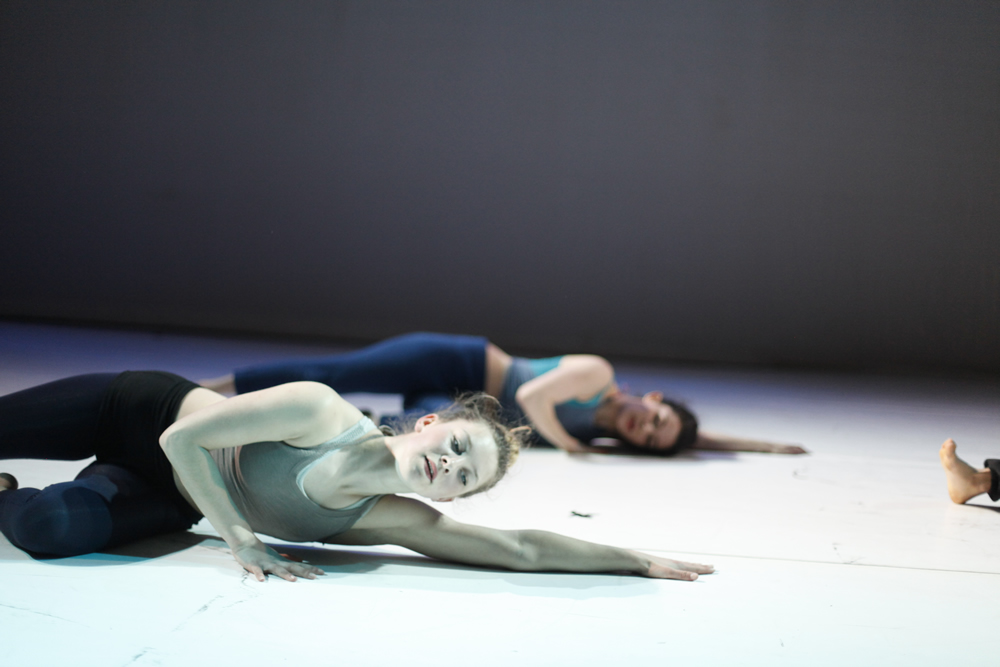 Home Learning
Students are expected to take an active role in rehearsing in their own time.
Written tasks are set in conjunction with the specifications and exam courses the students study.
Enrichment
There are a range of extra-curricular dance activities available to students:
The dance department utilises gifted and talented students who have leadership qualities to give them the responsibility to lead extracurricular dance clubs. For example Stephanie Barber (yr12) leads a street dance class for all years on Monday lunchtimes and Tuesday after school.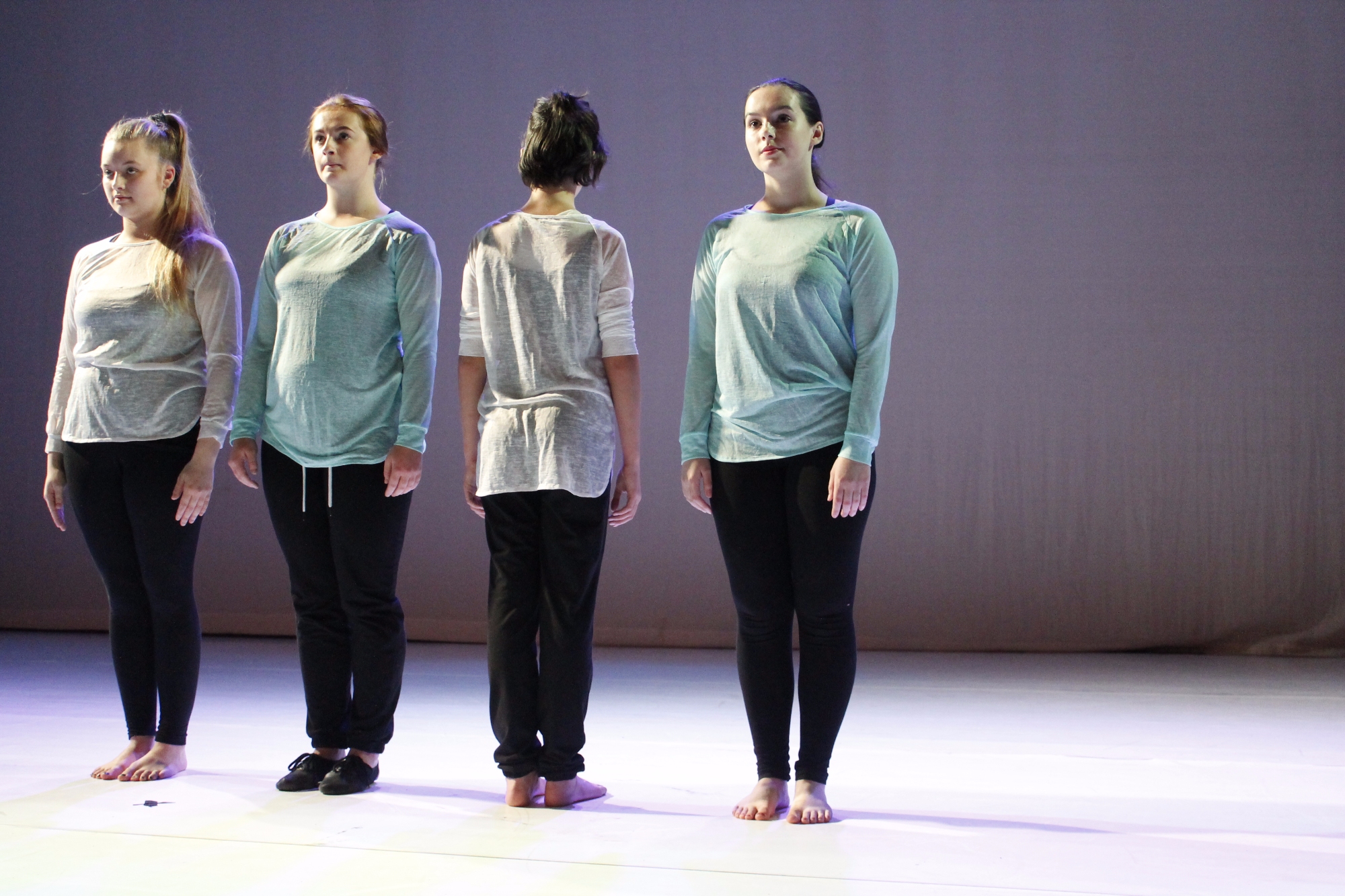 Our Achievements
Dance Success this year
Launch of Creative Dance Classes on Saturday Mornings – Primary Dance Classes for 4-14years taught by our Dance Artist in Residence Abbie Gallacher
Primary Outreach:
Regular intervention between Abbie Gallacher and the year 6 dance leaders at Dartington Primary School. Developing the students' knowledge and skills in dance, allowing them to take leadership roles to create their own choreography for performance.
Our Dance Artist in Residence, Abbie Gallacher has offered numerous workshop sessions with a variety of primary schools in the area including: Dartington Primary, Landscove Primary, Blackawton Primary and Bidwell Brook Primary. Classes were structured to the needs of the students and linked into their learning across other areas of the curriculum. Students developed their confidence and skills whilst expressing themselves creatively.
National Youth Dance Company (NYDC) is a National Centre for Advanced Training for selected students who work with prestigious dancers and choreographers and tour the UK – Tommy Hodgkins continues to work with the company and is in his 3rd year. He is currently working with Damien Jalet who is a French Belgian Choreographer and Performer.
Youth Dance Academy (YDA) is a Centre for Advanced Training offering a pre-vocational training programme based at Exeter University – KEVICC students that were selected by audition and accepted places are Mia Grote Yr 8, Benjo Aptroot Yr 9, Saskia Larcombe Yr 13 and Tommy Hodgkins Yr 13
Just 4 Funk – Ryoji Hope has been offered and accepted a place to be a member of the crew. He will be doing battles from March competing in the UK.
Audition Successes include:
Laban Contemporary Dance– Places offered to Jessy Mackay, and Saskia Larcombe
Northern School of Contemporary Dance – Place offered to Tommy Hodgkins
London Contemporary Dance School (LCDS) – Places offered to Tommy Hodgkins and Saskia Larcombe
Bird College - Place offered to Jade Hannaford
External dance opportunities including:
Totnes School of Dance – variety of dance classes attended by many KEVICC students.
Ben Dunks Dance Company based in Dartington– KEVICC members include Margo Yr 7 and Cecile Belcher Yr9 , Mia Grote Yr 8, Saskia Larcombe Yr 13 and Jessy Mackay Yr 13
Kay Crook Contemporary Dance Class based in Exeter– Maya Adams Yr 13 and Jessy Mackay Yr 13
Special Thanks to Students:
Jaimie Medd for his commitment and support in teaching the Saturday Creative Dance Classes
Emily Hawkins for her continued support with supporting students at KEVICC, including the A Level choreographies.
Maya Adams and Saskia Larcombe for delivering technique classes for seniors at KEVICC
Ryoji Hope for his breakdance club and exciting boys involvement
Special Thanks to student teachers Lauren Gale and Jocelyn Andrews from Exeter University for their involvement and support.
Thank you to the parents for all your support and encouragement.
Biggest Thanks to all our dance students.
Music
About Us
Our Commitment
To ensure that every student has the opportunity to listen and play as wide a range of music as possible. This embraces popular cultures, Western art music and the world!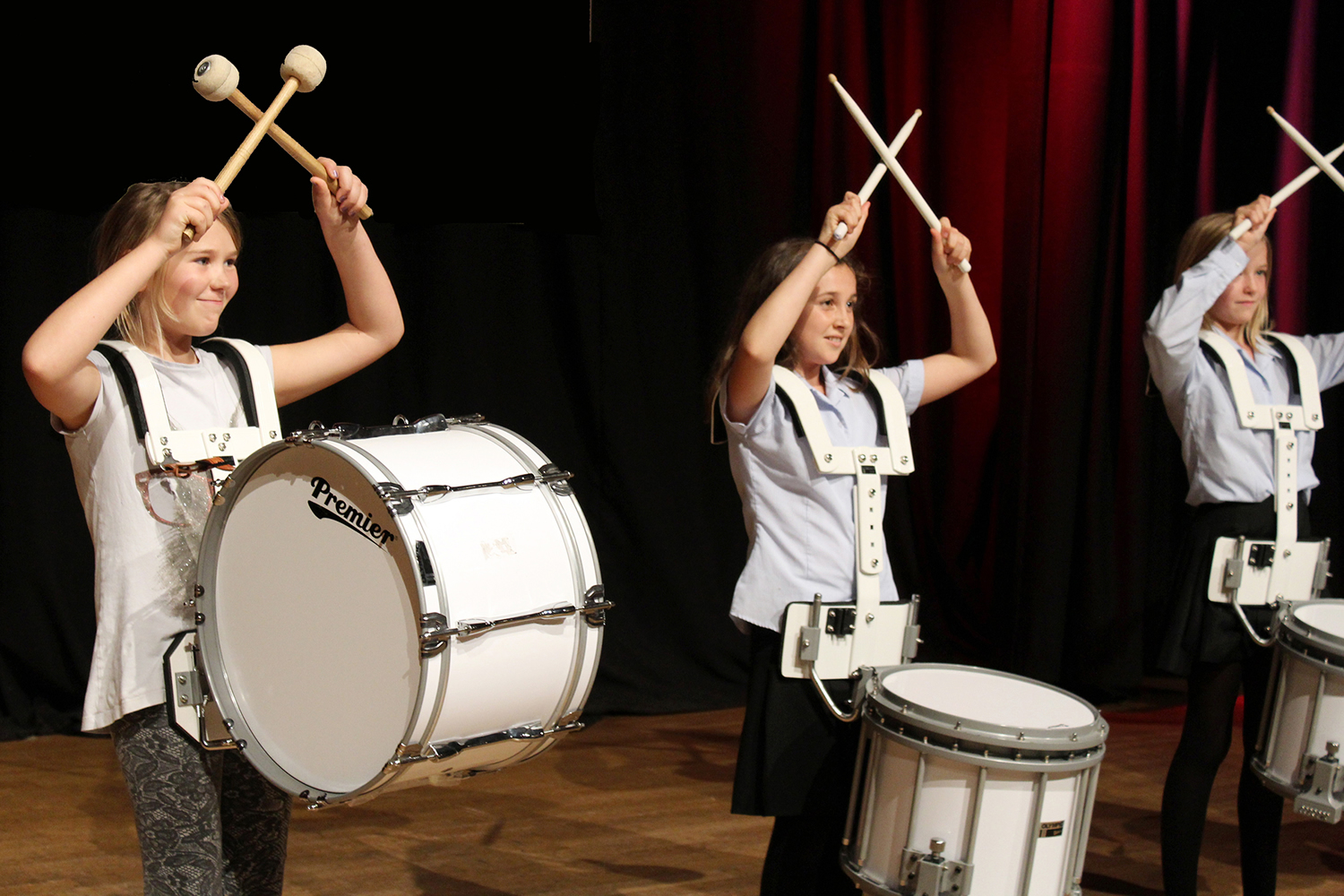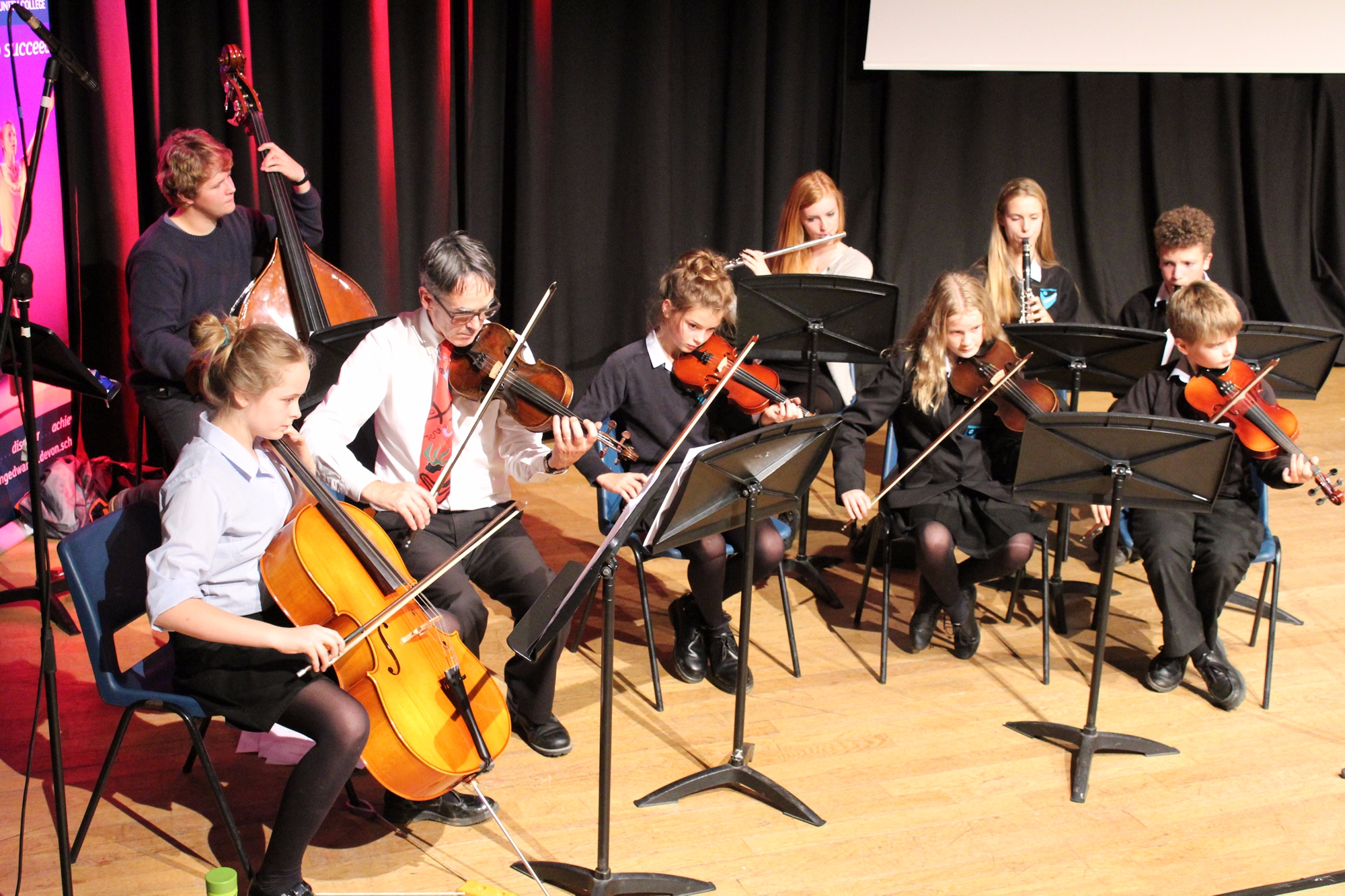 Our Expectations
We believe that every student has musical potential: we strive to unleash that potential. This can be achieved through instrumental playing, singing or music technology.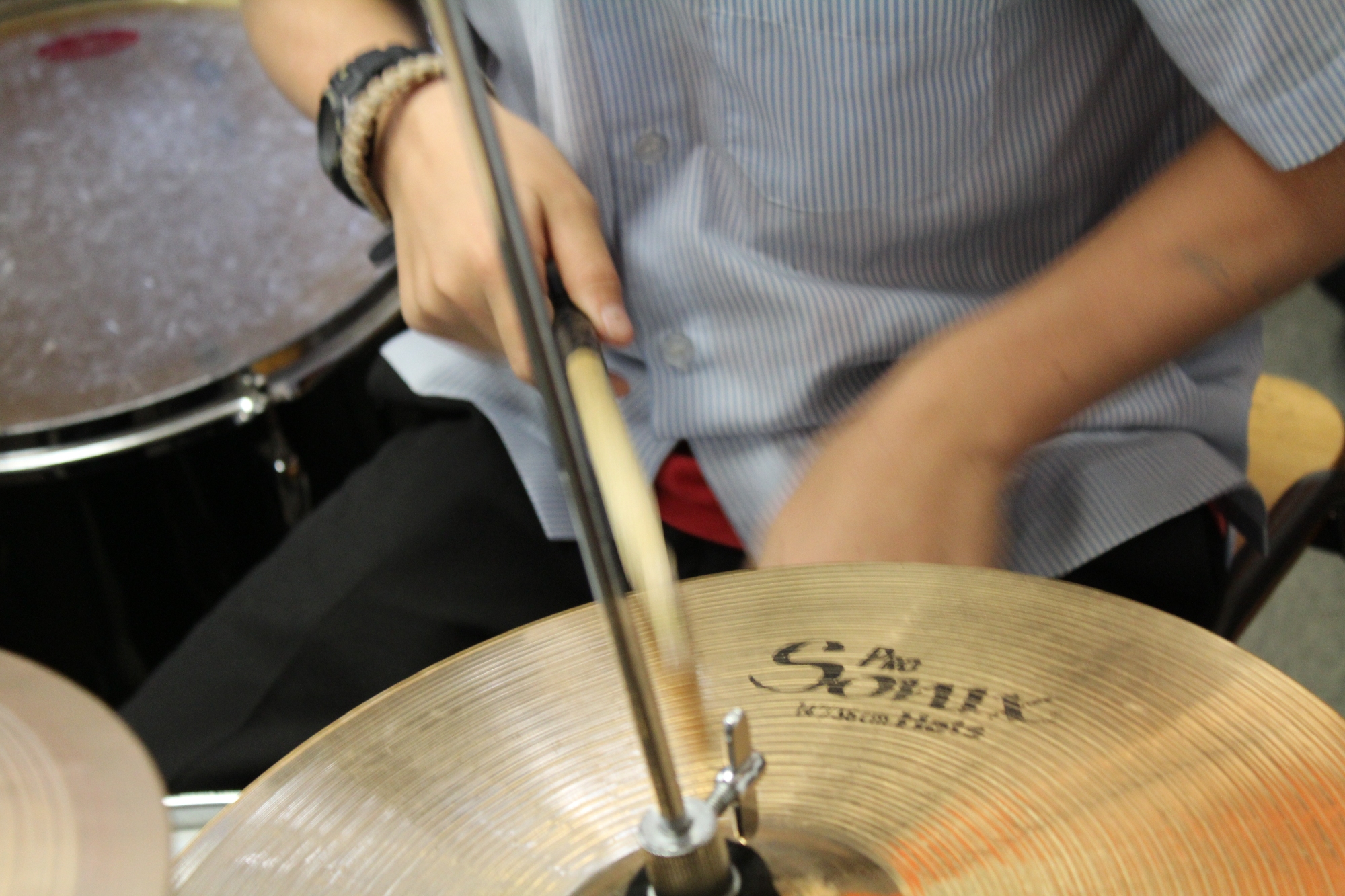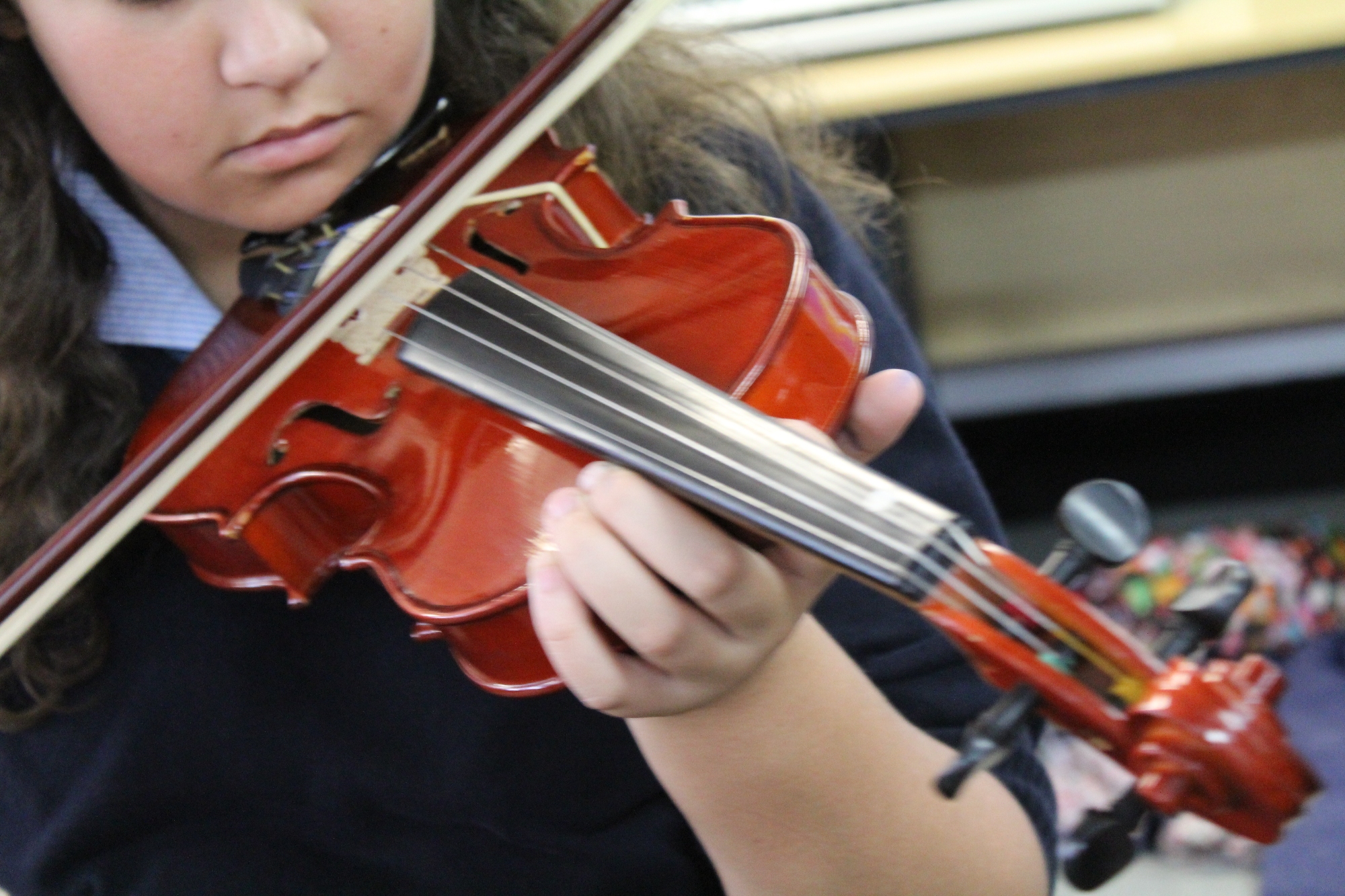 Home Learning
Opportunities for further learning experiences are made through the facilities on offer. These include rehearsal spaces, recording studios, computer suites, practice rooms and the Ariel Centre.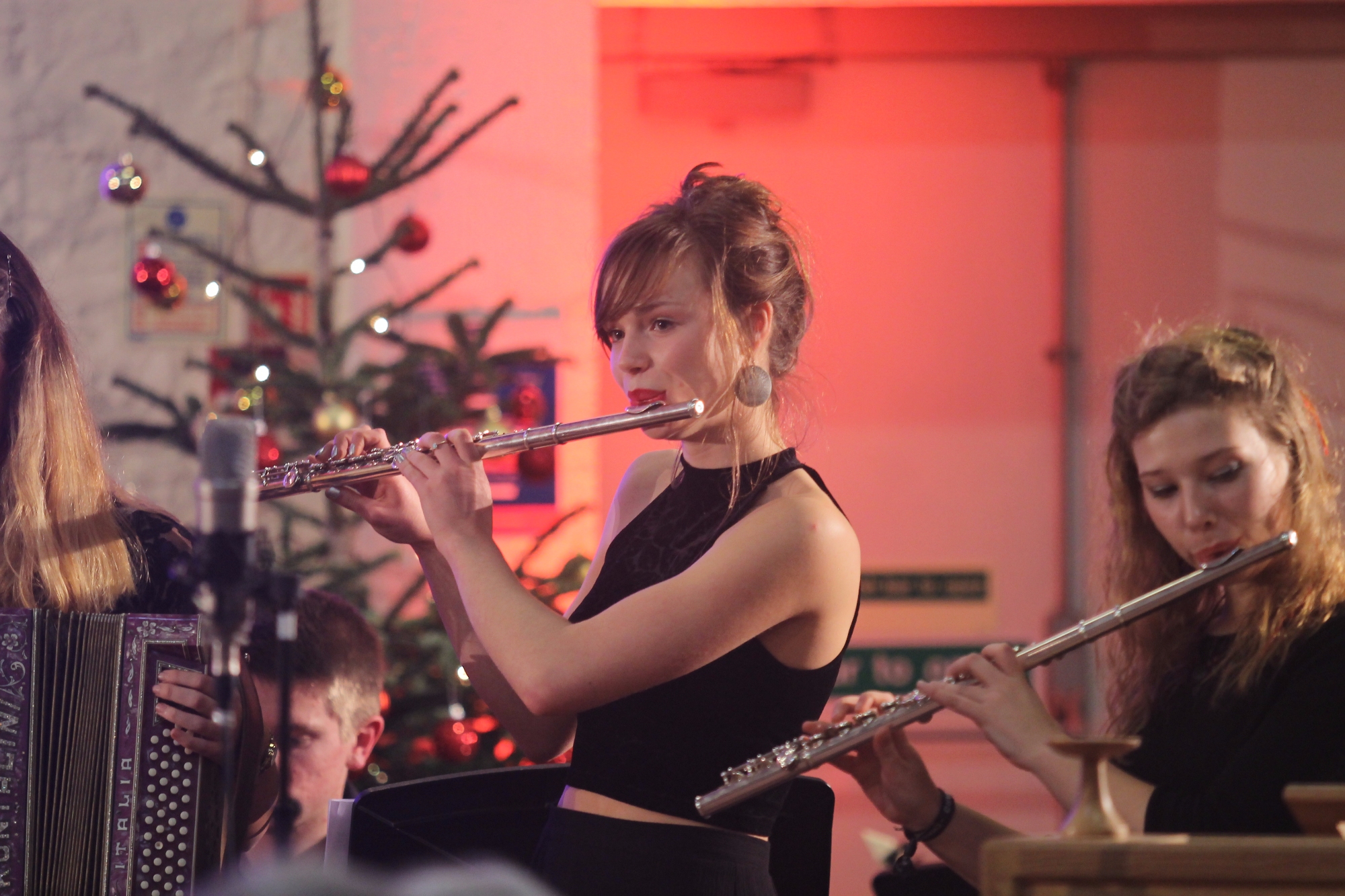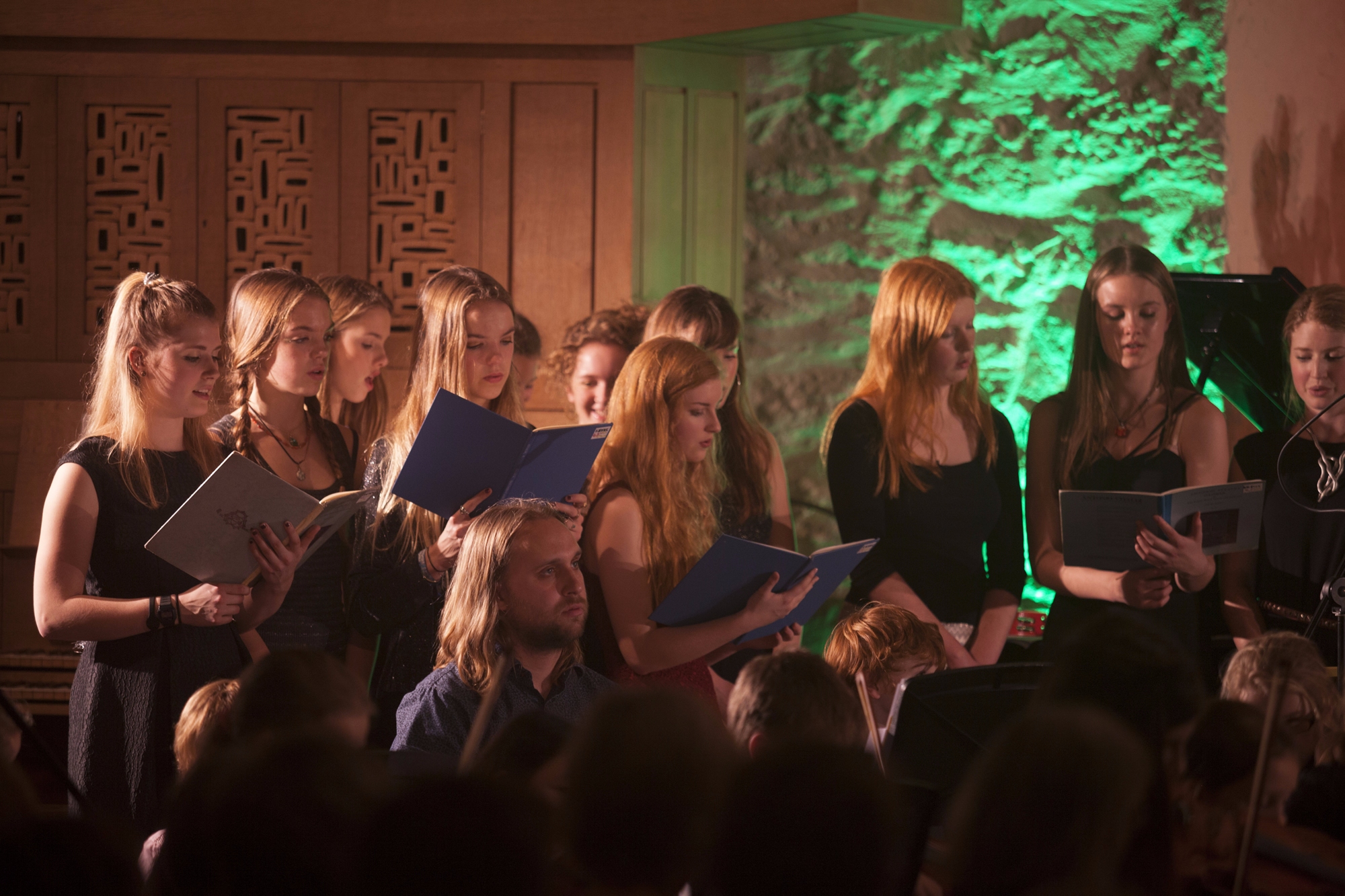 Enrichment
The rich and varied music programme of the Ariel Arts Centre is made available to the students. Workshops in every style of music regularly occur. Productions with dance and drama ensure cross-curricular links.
We share our music with the community around us, through bands, choirs, orchestras and other ensembles, through a regular concert programme that runs throughout the year.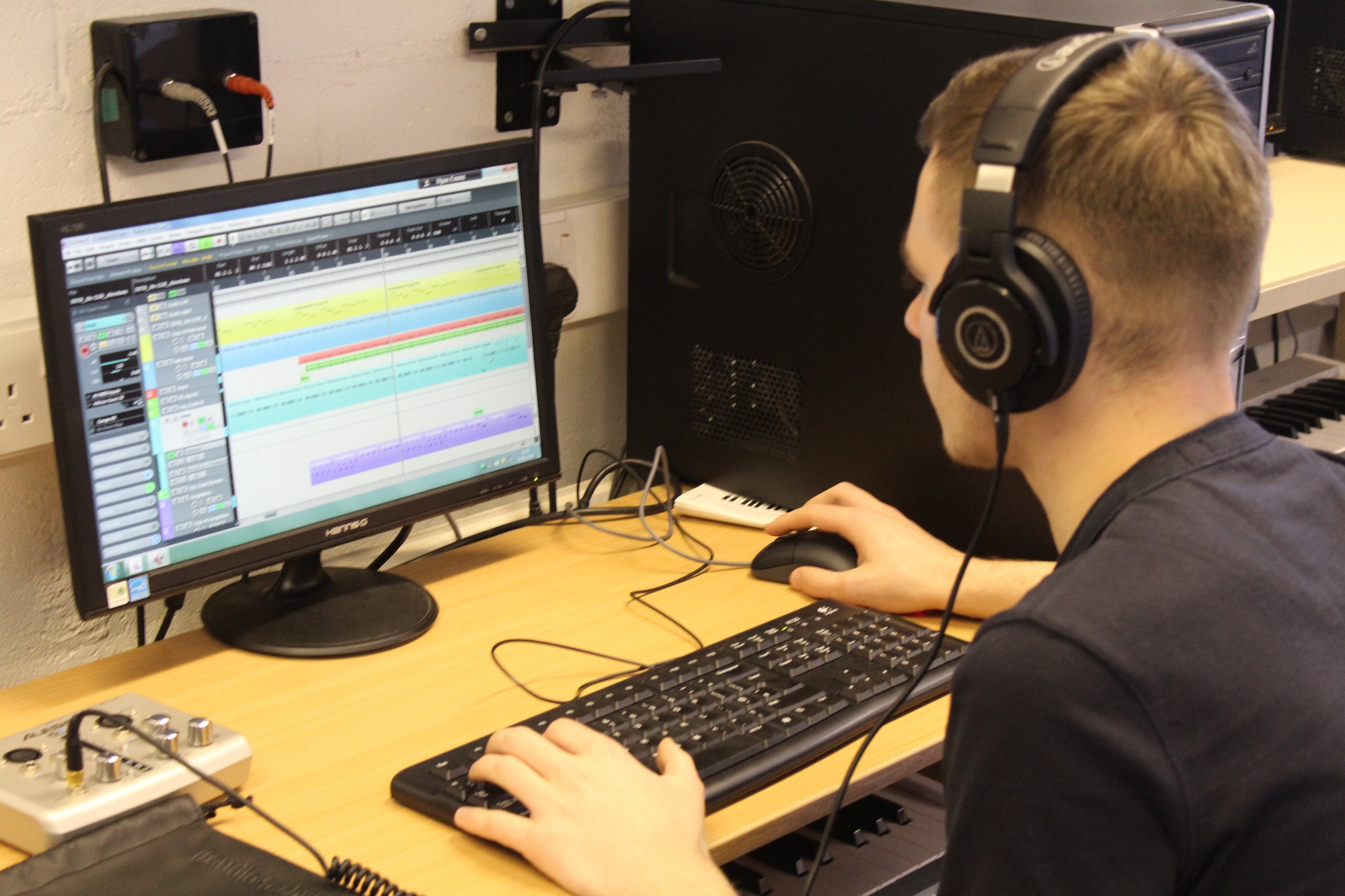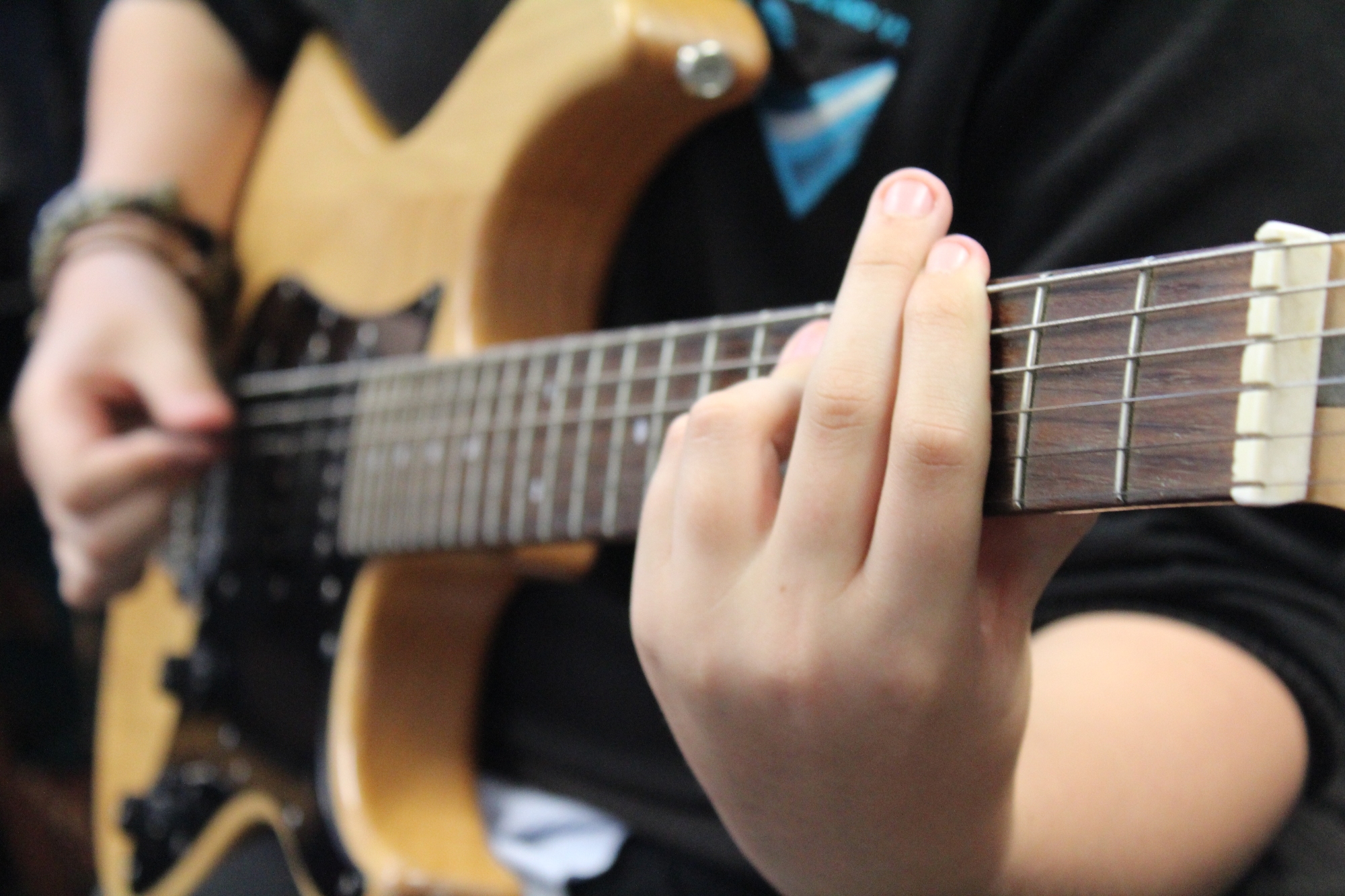 Our Achievements
One of our current students has recently won the 2016 UK Awards for Young Musicians (AYM) for the Indian classical music sector.
Rock bands perform in and outside of school and one of our groups won Torbay's Music Hub Battle of the Bands 2016 earlier this year.
The Percussion Ensemble achieved success in the national Youth Music competitions and an ex-student was in the percussion final for the BBC Young Musician of the Year.
Our students are members of the (TSO) Torbay Symphony Orchestra and the South West Camerata as well as previous links with DYJO (Devon Youth Jazz Orchestra)
We are often asked to support our community by playing in the civic town hall, with the Rotary club and with links with Dartington Great Hall and its many charities and residing artists.
We have just spent a weekend hosting the Torbay Symphony Orchestra as they played Beethoven's 5 piano concertos with the multi-talented McLachlan family. Our students (from years 8-13) worked with Kathryn and Murray in a piano master class.
We also have a good relationship with New Music in the South West and are working collaboratively with Art in launching an art and music exhibition alongside the great sculptor Peter Randall-Page.
Photography
About Us
We are a team of three teachers and one teacher technician who teach on our GCSE and A-Level Photography courses. This is a subject that has really grown in popularity at the college in recent years and results have been excellent.
Our Commitment
We passionately believe in teaching all aspects of Photography. We keep up to date with current practice and technology but we are also fully committed to teaching traditional techniques. Our dedicated Photography room is equipped with a large dark room with a number of enlargers and is well stocked with chemicals and wet-room equipment. All of the computers in the college have Adobe Photoshop and our Photography students are encouraged to explore creative approaches to digital imagery as well as standard image improvements.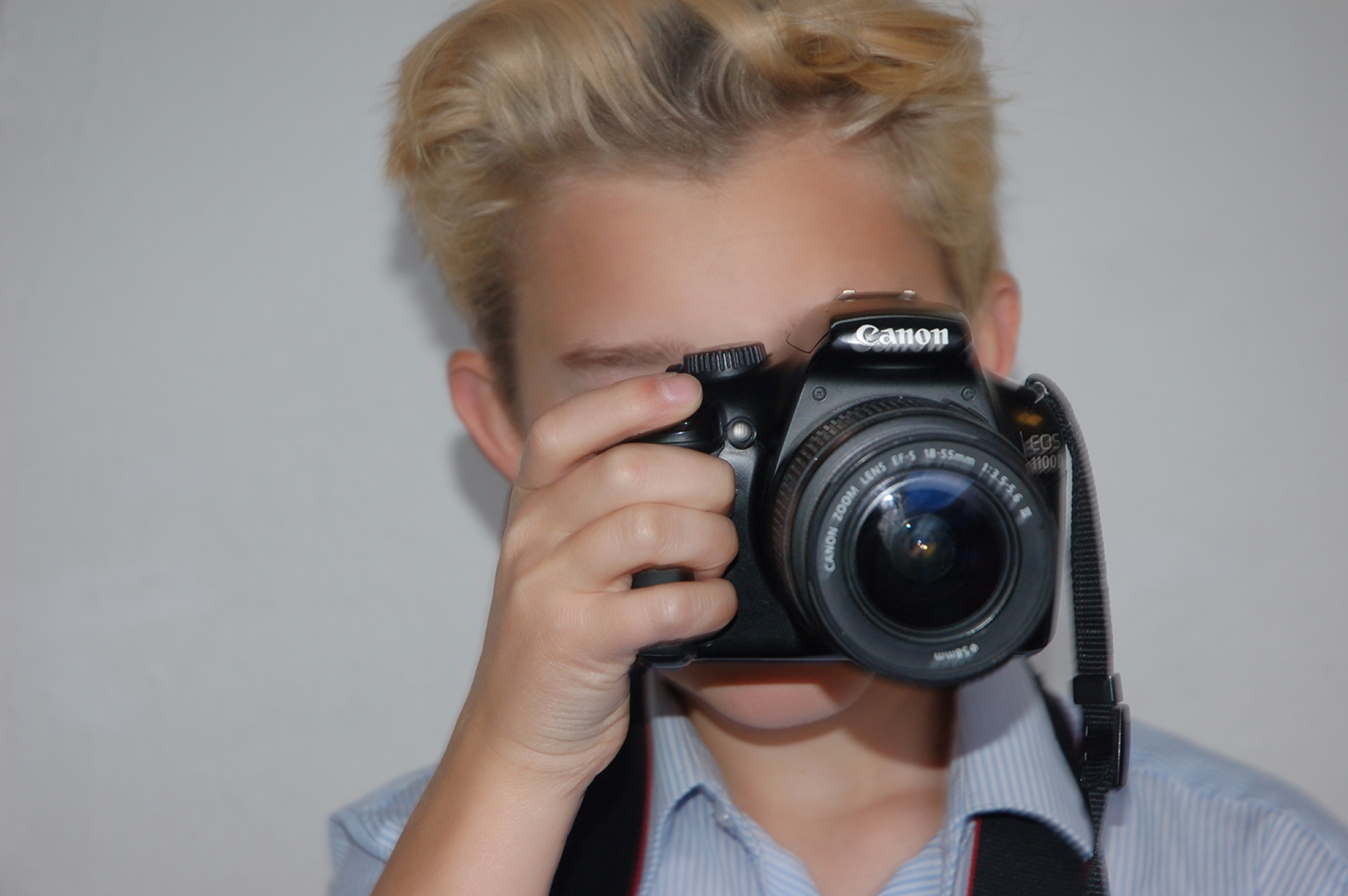 Our Expectations
Much of our success is down to our very high expectations. We expect all of our students to present their work professionally and annotate their work thoughtfully, using a specialised vocabulary. Students always review and refine their ideas as their work progresses and they are always challenged to create quality photo-shoots and shots that make their audience think. Our students need to be open minded, creative and reflective photographers.
Home Learning
We regularly set home learning tasks that include critical studies sheets, photo-shoots in interesting locations, general research and planning and review tasks.
Enrichment
Extra- curricular opportunities include gallery visits, visiting photographer workshops, catch-up clinics and clubs. Our students are often asked to contribute to the wider community with photography for the college website, yearbook, magazine and prospectus. We also regularly organise exhibitions in our Gallery and in the wider community to much acclaim.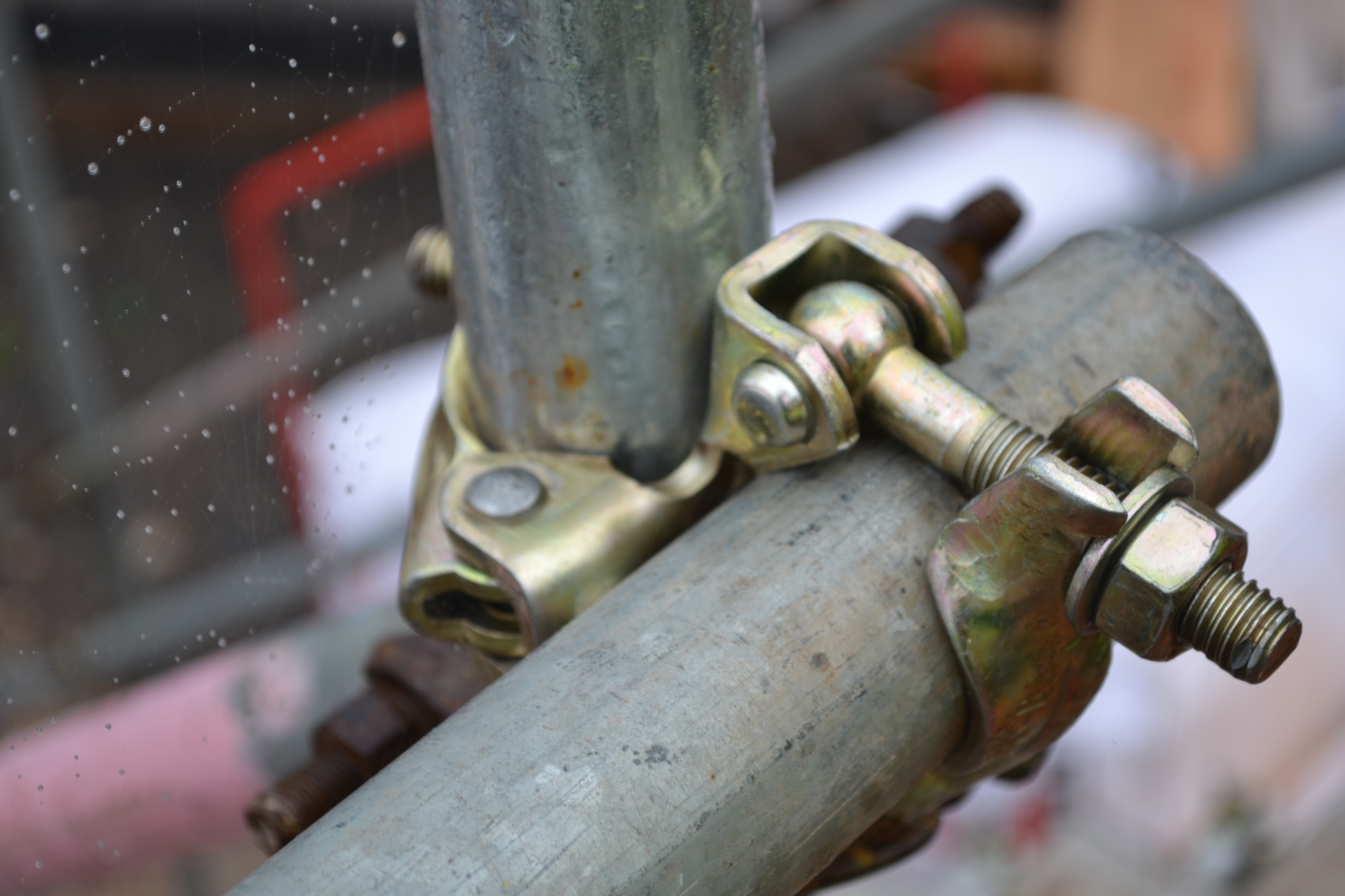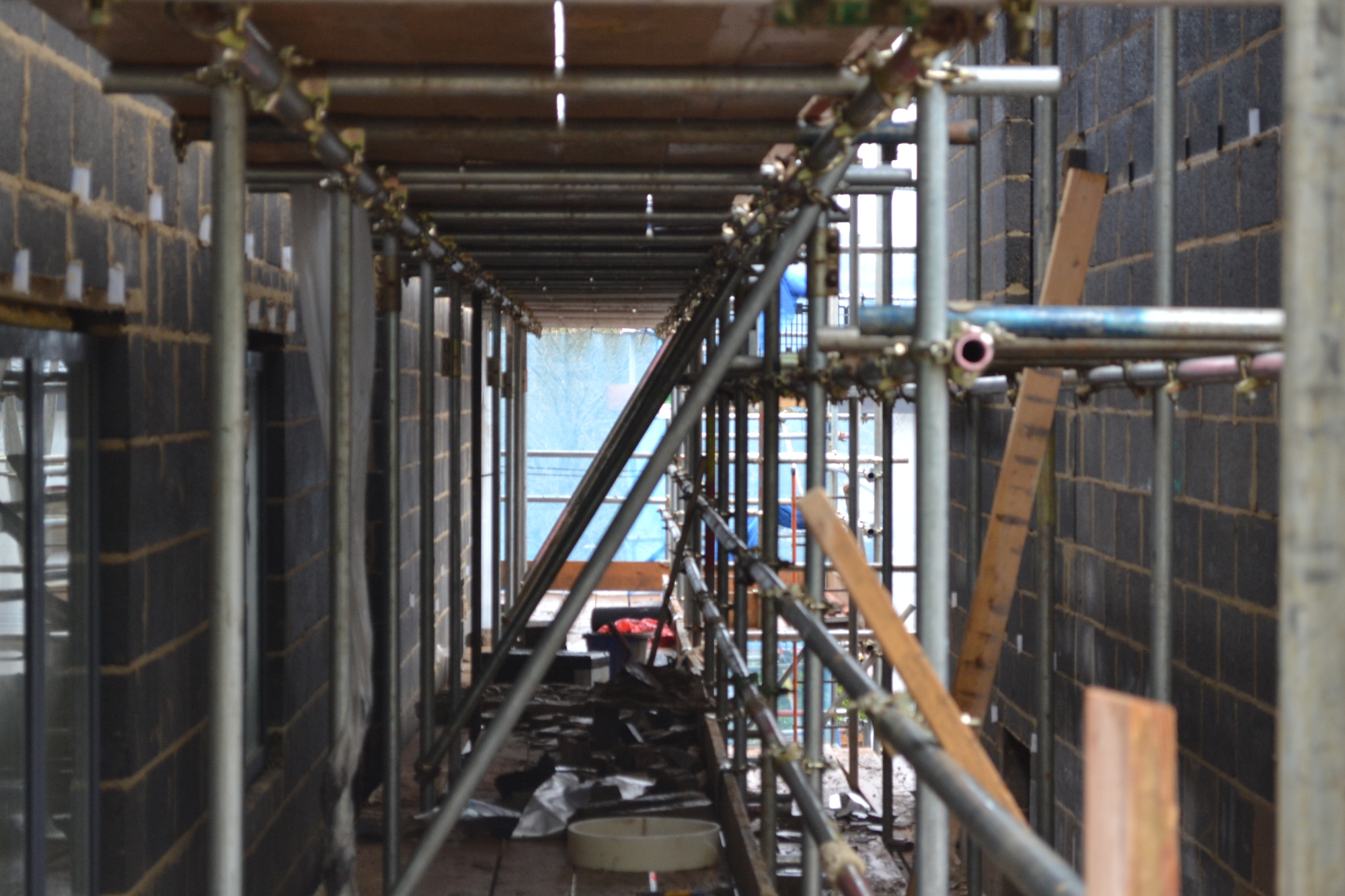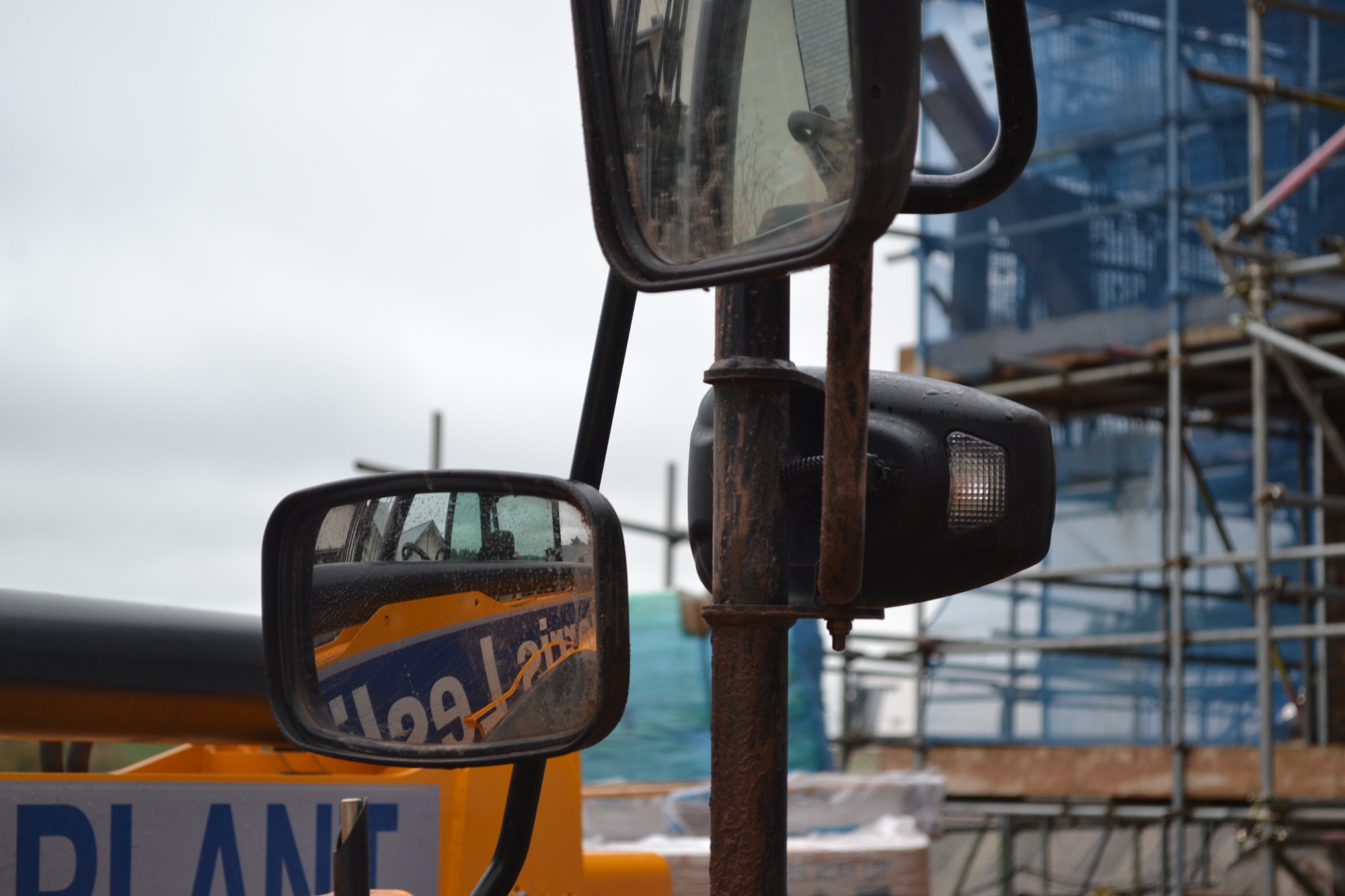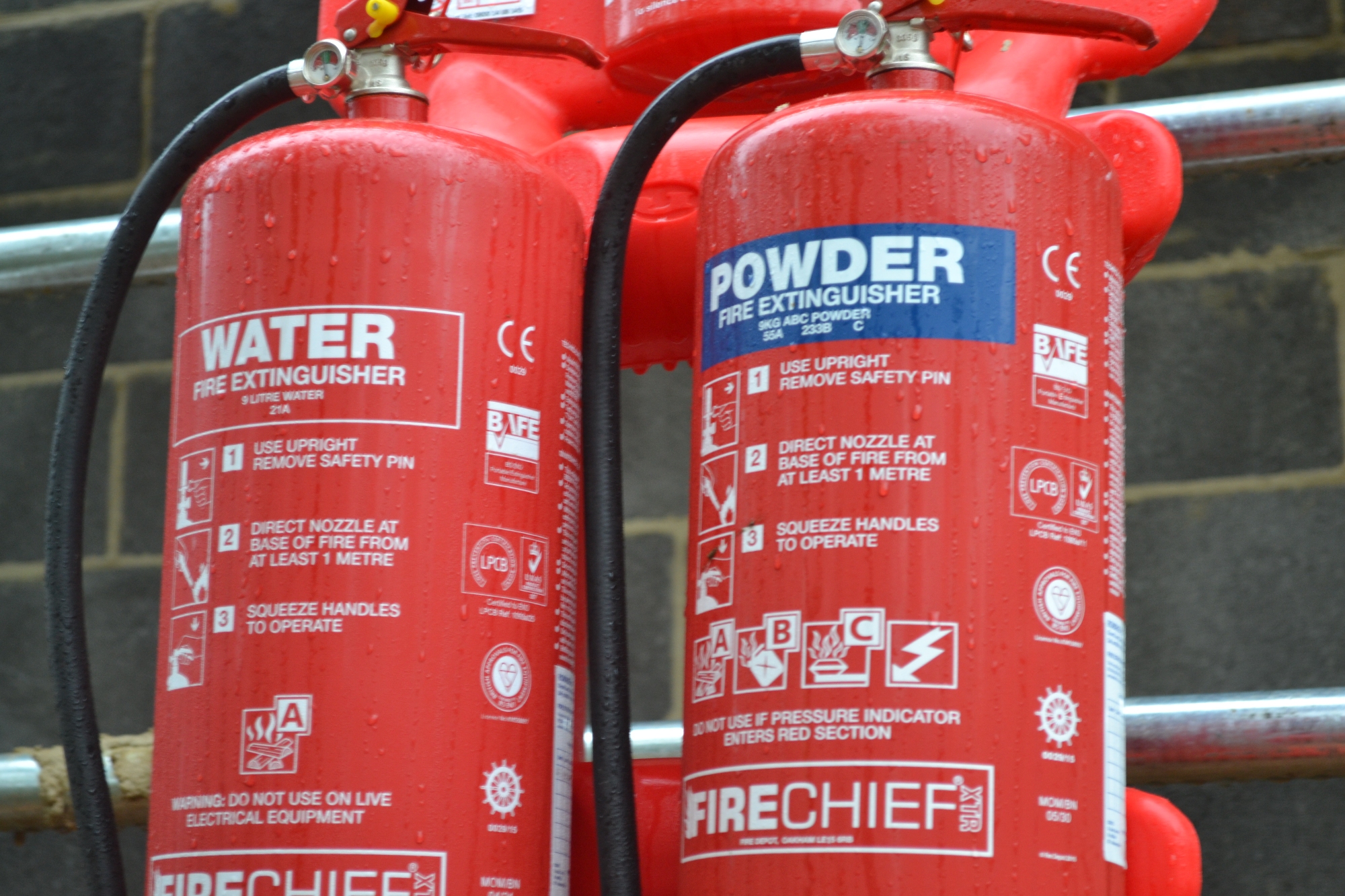 Our Achievements
Our results are consistently outstanding at GCSE and A-Level and many of our students go on to study Photography at degree level. We are particularly proud of our "value-added" achievements and we are very confident that this is a subject that, with hard work and creativity, all students can achieve the highest grades